Edward Zorinsky - Politician
How did Edward Zorinsky's contributions to Omaha and Nebraska lead to his memorialization?
Edward Zorinsky
Edward Zorinsky was the son of Russian Jewish immigrants and served as the second Jewish mayor of Omaha and first Jewish senator representing Nebraska. Edward Zorinsky was born to Hymie and Sonia Zorinsky on Nov. 11, 1928, in Omaha, Nebraska. While attending Central High School, he participated in a cappella, opera, bowling, rifle team, basketball, and Latin club, as well as serving as a homeroom representative and student body vice president. He graduated in 1945.

In 1949, he earned his bachelor of science from the University of Nebraska at Lincoln in chemistry and zoology. Zorinsky returned to selling candy and tobacco at H & Z Vending, his father's business. He began his life of public service in 1968, when he was elected to the Omaha Public Power District Board and appointed to the Nebraska Judicial Qualifications Commission. In 1973, Zorinsky was elected mayor of Omaha. He served until 1976, during which time he helped the city through the crises of a blizzard and a tornado.

Seeking to capitalize on the popularity and respect he gained from his crisis management during these natural disasters, he decided to run for the U.S. Senate. Zorinsky had served as Omaha's mayor as a Republican, but the Republican Party already had a candidate for the 1976 senatorial ticket. Zorinsky changed parties and became a Democrat. Zorinsky won the election by a six-point margin.

Once he had taken his seat in the Senate, Zorinsky served on the Agriculture, Nutrition, and Forestry Committee, as well as the Foreign Relations Committee. At the intersection of these committees, Zorinsky encountered issues such as the farm crisis, which he responded to as a senator from Nebraska by supporting the Farm Bill (Food Security Act) of 1985, which aimed to help farmers compete in the international market and funded agricultural research. Although serving as a Democrat, he would continue to vote conservative a majority of the time, particularly regarding financial issues. He was reelected in 1982, carrying 66 percent of the vote. While serving out his second term and performing his own satirical song about switching political parties at the Omaha Press Club Ball, he suffered a heart attack and died at the age of 58. Following his death, Zorinsky was memorialized in Omaha with Edward Zorinsky Lake and Edward Zorinsky Federal Building.

Published on July 22, 2016

Students created this documentary as part of the Omaha Public Schools Making Invisible Histories Visible initiative. Students conducted interviews with colleagues and friends of Edward Zorinsky.
1975 Blizzard and Tornado
In 1975, Omaha experienced both a tornado and a blizzard. As mayor, Zorinsky proved to be capable of both keeping citizens safe on a daily basis, and managing crises effectively. To kick off the year, on January 10, the temperature dropped to 20 degrees below zero, and a blanket of snow covered the city. Zorinsky had to act to keep people safe, especially people who were stuck on the roads. Before the blizzard hit, Zorinsky encouraged employers to let employees go home early, if possible, but also asked businesses to stay open and let people wait out the storm with shelter if they could not get home safely.

Four short months later, on May 6, an F4 tornado struck the heart of Omaha. The tornado was only on the ground for half an hour, hitting the intersection of 72nd and Dodge streets just before rush hour. In today's money, the storm caused $1.1 billion in damage.

In both cases, Mayor Zorinsky was responsible for keeping people safe during the storms and organizing cleanup. After the blizzard, Zorinsky ordered cars to stay off the roads so snowplows could get through, and on the next Monday, city buses ran for free on the mostly cleared roads. After the tornado, Zorinsky declared a state of emergency and took to the streets himself to help out. He instituted a curfew to minimize looting and called on people to use their skills, but cautioned that work should be supervised by authorities. Zorinsky gained the respect and trust of the community by responding to the crisis with a calm manner and willingness to help.
Zorinsky Lake
Ed Zorinsky Lake and Recreation Area memorializes Edward Zorinsky for his political career as the second Jewish mayor of Omaha and first Jewish senator from Nebraska in the U.S. Senate. Zorinsky broke through a long history of antisemitism in the United States and gained the trust of his community to hold public office in a city with a relatively small Jewish population. During his time as mayor, Zorinsky helped create the Papillion Creek Dam to stop flooding in the area. In addition to fixing this problem, Zorinsky personally enjoyed spending time outside and playing tennis. After Zorinsky's death in 1987, his wife, Cecile Zorinsky, and family wanted to memorialize Zorinsky locally. With the help of Senator Jim Exon, the lake was named through an amendment to the Energy and Water Development Appropriations Act of 1990. The lake serves to remind the community of Zorinsky's service in public office and provides a green space for outdoor recreation and enjoyment.
Zorinsky Federal Building
Zorinsky Federal Building memorializes Edward Zorinsky for his public service to the city of Omaha as board member, mayor, and U.S. Senator. Located at 115 North 17th St., the building in 2016 is home to more than 1200 federal employees, multiple businesses, and a childcare facility, also named after Zorinsky.

In 1968, prior to his election to mayoral office, Zorinsky served the city of Omaha as an elected member of the Omaha Public Power District Board and as an appointed official on the Nebraska Judicial Qualifications Commission. As mayor, Zorinsky's office had a jukebox, which was a gift from his father, but no door. Zorinsky took an open-door policy one step further and had his door removed completely, in a spirit of openness and accessibility between himself and the people he represented. As a U.S. Senator, Edward Zorinsky maintained offices in the building that now bears his name. First elected to the Senate in 1976 with 53 percent of the vote, his constituents responded favorably to his representation, and he carried 66 percent of the vote when he was reelected in 1982.

After Zorinsky's death in 1987, his wife Cecile commissioned Robert Berks to create a bust, which now resides in the lobby of the federal building. Commenting on his approach to capture the man, as well as the politician, Berks said, "There was this warmth, this giving kind of quality and this softness. And yet, there was a particular kind of strength." In this way, the Edward Zorinsky Federal Building memorializes Zorinsky as a beloved family and community member, as well as a public servant and politician.
Additional Information
The Jewish community of Omaha was long established by the time Zorinsky was elected mayor in 1973. The first Jewish immigrants came to Omaha, Nebraska, in the 1850s from Germany, Austria, and Bohemia (Czechia). They established the first synagogues, businesses, homes, and places of burial for the Jewish community. The second wave of immigrants arrived in the 1880s, fleeing persecution and violence in Eastern Europe. With this wave came the establishment of more Jewish institutions in Omaha: The Jewish Community Center opened its doors in 1925, and Beth El cemetery was founded in 1939. After World War II and the Holocaust came the third wave of immigrants, as survivors, refugees, and displaced persons. From 1954 to 1961, John Rosenblatt served as the first Jewish mayor of Omaha, first appointed by city council and then popularly elected for a second term in 1957. As a combined result of restrictive immigration policies in the United States and oppressive regimes in the East, the fourth wave of Jewish immigrants arrived throughout the 1970s from the Soviet Union, and more came following the collapse of the Soviet Union in 1989.

Edward Zorinsky's family fit into the second wave. His father, Hymie, had been forced to serve in the Russian army and suffered combat wounds. When he was ordered to join the Russian Secret Service, he decided to flee the country. Hymie had to buy his way out and was smuggled through Poland. He arrived in the United States in 1924, working through the International Refugee Organization. He received a letter of sponsorship from a Jewish community member already established in Omaha. The process of sponsorship and community provision for recent arrivals helped immigrants escape instability and persecution and start new lives with the infrastructure to maintain their Jewish identity and beliefs.

Zorinsky's generation, born in the 1920s and 1930s, reached adulthood just as World War II was coming to an end. He and his peers lived through the political turmoil of wars and conflict surrounding the founding of the state of Israel, experienced the social movements of the 1960s, and witnessed the economic woes and complex foreign policy issues of the 1970s. Many Jewish communities supported the civil rights and feminist movements. Jewish women, more specifically, sought equality and inclusion in Jewish life, education, roles with community responsibility, and positions of religious leadership in synagogues.

The postwar era in the United States saw a reduction in antisemitism in political rhetoric, although discrimination continued in many communities across the country through discouraged presence in public spaces and limited social membership. Jewish communities across the United States, including Omaha, struggled to balance a desire to maintain Jewish traditions with pressures to socially assimilate. Today, the Jewish community of Omaha possesses and preserves synagogues, cemeteries, religious education, a community center, and political activism.

Written by Ashley Dorn, MA/PhD student at the University of Iowa

2016 MIHV Project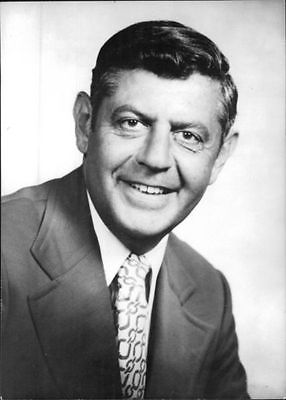 Student Reflections
"I learned more about Edward Zorinsky. I only knew that he was memorialized with a lake. He was actually an awesome person. He did things no other mayor/senator has done. He wore brightly colored clothes and he was a very flamboyant person."

- Abigail P.


"I have learned many things, I learned that meeting new people can be fun because you can make new friends.The best experience I had was working with my group and learning about Edward Zorinsky."

- Massimiliano S.


"In the program I had a lot of fun with my group and going on the North and South Omaha field trips. I learned how to do an oral history interview and work on a team."

- Dulce R
Resources
Hanhimäki, Jussi M., and Odd Arne Westad. The Cold War: A History in Documents and Eyewitness Accounts. New York: Oxford University Press, 2003.

Pollak, Oliver B. Jewish Life in Omaha and Lincoln: A Photographic History. Images of America. Mount Pleasant, SC: Arcadia Publishing, 2001.

Rosenfeld, Alvin H. Deciphering the New Antisemitism. Bloomington: Indiana University Press, 2015.

Stone, Kurt F. The Jews of Capitol Hill: A Compendium of Jewish Congressional Members. Lanham, MD: Scarecrow Press, 2010.

Westad, Odd Arne. The Global Cold War: Third World Interventions and the Making of Our Times. New York: Cambridge University Press, 2005.

Jewish Community Center of Omaha

Omaha World-Herald on the 1975 tornado

Omaha World-Herald on 1975 blizzard

Schwalb Center for Israel and Jewish Studies at the University of Nebraska at Omaha

---

Research combined by Abigail P., Massimiliano S., & Dulce R.

Abigail P. will be a freshman at Burke High School in 2016
Massimiliano S. will be a freshman at South High School in 2016
Dulce R. will be a freshman at South High School in 2016