The Chicano Movement
What sort of activities were undertaken by activists in the Chicano movement to increase rights and improve quality of life?
The Mexicans' Destiny
The Chicano Movement was a social movement that began in 1968. The term Chicano was originally used as a derogatory label for the sons and daughters of Mexican Immigrants. The Chicano Movement began in California and extended to South Omaha by the early 1970s, South Omaha consisted of many Mexicans and Mexican- Americans. Through the Chicano Movement, Mexicans sought to obtain equality in political rights (including voting), quality employment, and a good education. Mexicans created their community to embrace identify and to show pride in their culture and background.
Chicano Movement
The Chicano Power Patch symbolizes breaking the chains of discrimination. This symbol was popular in the Chicano Movement in Southern California. The patches were sold for fundraising efforts to help farm workers who were on strike (huelga), protesting for better living and working conditions.

.
Directors of the Center
Pat Mckee-Velasquez was the director at the Chicano Awareness Center in 1988. He later moved from Omaha to a different community in San Diego, California. Mckee-Velasquez is a valuable example of community leadership. He was there for a short period of time but he maintained the center's mission to provide education, cultural tradition, and other community support. Catalina Quezada is the current director of the Latino Center of the Midlands. She helps her community succeed. Some of the services that the Latino Center of the Midlands offers the community include General Educational Development (GED), Literacy, English as a Second Language (ESL), and Computer Literacy.
Then and Now
Chicano Awareness Center to the Latino Center of the Midlands is located off 24th Street. The location hasn't changed since it first opened in 1971. The Culture Awareness Center changed its name in the early 1990's because more immigrants came from different Spanish speaking countries. Abelardo Hernandez, Alberto Rodriguez, and Jose Ramirez where the founders of the Chicano Awareness Center in the early 1970s the building is still up in South Omaha. The building is now called Latino Center of the Midlands. Even though the Chicano Awareness Center has changed it's name to include the larger Latino community, the purpose has remained the same, to teach Spanish and English in the community.
Additional Information
The Movimiento was a social movement that occurred in 1960s through the 1970s. It was founded by Mexican Americans who identified themselves as Chicano. Made a many causes and it was located in different cities and it was a National movement; mainly in the Southwest and Midwest. In South Omaha, people also believe in the Movimiento. Mexican Immigrants were concerned with better schools and neighborhoods.

The South Omaha was made by Mexican Immigrants who came from different parts looking for jobs and a way to support their families. Unfortunately, the immigrants had to face many problems. One problem faced by Mexican Americans in South Omaha was poverty and lack of jobs. By the 1970's many employers or packing plants were moving and more laws were implemented because the city of Omaha was growing. Cheaper labor cause unemployment and environmental laws were strict in Omaha. There were remaining jobs paid at very low wages.

Another complaint or challenges schools were not very good in South Omaha. People wanted kids to stay at school without being punished or criticized and place in non-academic programs. Many of the kids were kicked out of schools or dropped out because they did not have support from teachers. As a consequence of this, many kids did not go to college and most of the kids end up working in the packing industry to help out their families financially.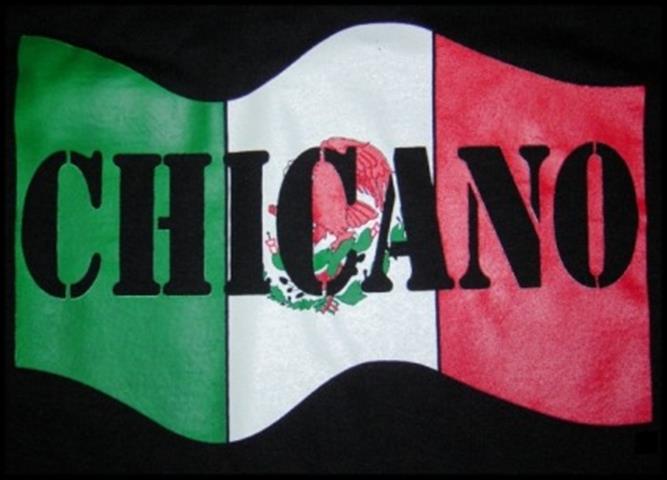 Student Reflections
"The Chicano Movement was an important event for Hispanic Americans. Among the many things I have learned is that the Chicanos fought for what they believed in, education and good work conditions."

- Pamela V.-H.


"I learned about the Chicano Movement how the Mexican/Americans fought for their civil rights. Young people were fighting for a better education. Students that did not go to college were drafted to fight for a country that did not treat them as American citizens."

- Griselda A.
Resources
Douglas County Historical Society.

Chicano Awareness Center (Latino Center of the Midlands)

Omaha World-Herald

Rudy Smith, California Calls Chicago Leader. Omaha World-Herald, November 25, 1988

Sibyl Myers, After Eight Years, Chicano Awareness Center Is Building, Omaha World-Herald, and October, 1978.

Photographer:

Pamela Valera Haros and Griselda Aragon, Omaha World-Herald,
Chicano Awareness Center, Omaha.

Personal Interview:

Salvador Hernandez. July 15, 2013
Juan Ramon Hernandez. July 17, 2013

Telephone Interview:
Paul Gutierrez. July 16, 2013

---

Research compiled by: Griselda A. and Pamela V.