Return to Headlines
North High Academy Achieves National Model Status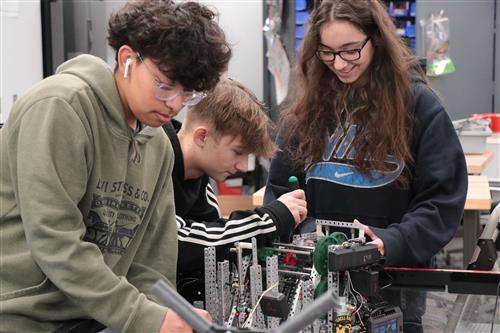 The Academy of Engineering and Design at North High has earned national distinction as a Model Career Academy. This is the highest designation awarded by the National Career Academy Coalition (NCAC).
"We are proud to receive this designation. It affirms our team's work and encourages us to press forward, elevating expectations and expanding opportunities for all our students," said North High Principal Collette Nero, Ph.D.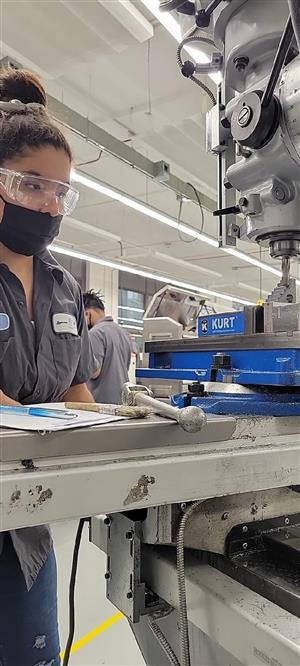 The Model Status award certifies a career academy as being implemented with excellence based on The National Standards of Practice for Career Academies (NSOPS). North High's Engineering and Design Academy review emphasized the program's commitment to career preparation and postsecondary education. It also highlighted professional development opportunities for teachers.
"As a hands-on learner who enjoys having tangible evidence of an accomplishment, the precision machining pathway in the Engineering and Design Academy has helped me develop a unique skill set and given me a feeling of accomplishment at school," said North High senior Brin Sterling.
Career academies are designed to prepare students for both college and careers. They are often described as schools within schools that link students with peers, teachers and community partners in a structured environment that fosters academic success.
"We are fortunate to have stakeholders who pour significant time, energy and resources into the success of our students," said Amanda Gutierrez, who serves as the academy's core teacher leader. "The academy model allows students to explore high-demand and high-wage careers while still in high school. It also allows them to develop transferrable skills rooted in problem-solving, collaboration, and critical thinking."
North High is one of three high schools in our district to earn Model Academy status in recent years. Bryan High's Urban Agriculture Academy achieved the honor in 2018. Benson High's Health Professions Academy and its Freshman Academy received the award in 2020. Separately, Burke High earned recognition from the Nebraska Career and Technical Education Association as the Outstanding Rule 47 Career Academy Program in 2020.
"As we continue our phased implementation of College & Career Academies and Pathways across our soon-to-be nine high schools, this recognition solidifies our vision of providing high-level, college and career-focused programming for all students," said DeLayne Havlovic, Omaha Public Schools Career and Technical Education supervisor.
Later this year, North High's Engineering and Design Academy will be honored during the NCAC National Conference in Atlanta, Georgia.