Return to Headlines
Principals named for Forest Station, Pine Elementary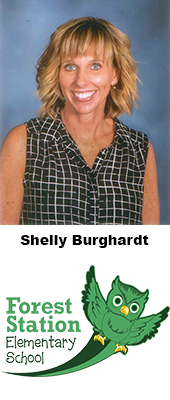 Omaha Public Schools has selected principals for its two new elementary schools, opening in August 2022.
Pending Board of Education approval, Mrs. Shelly Burghardt will lead Forest Station Elementary and Mrs. Adriana Vargas will lead Pine Elementary. Both appointments will begin in January 2022, allowing time for planning and preparation with district teams.
Facilitated by our Human Resources team, the selection process included a review of qualifications and a panel-style interview with central office administrators and a member of our Board of Education.
Forest Station Elementary is currently under construction at Fort Crook and Childs Road in Bellevue. Pine Elementary is being built at 10th and Pine Streets in Omaha. Both schools are made possible by the 2018 Bond Program, approved by district voters.
Both Burghardt and Vargas attended Omaha Public Schools as students, before returning as educators. Burghardt has been principal at Hartman Elementary for 14 years and Vargas at Castelar Elementary for more than 10 years.
"I absolutely treasure every single moment I've spent at Hartman Elementary. The students, families, and staff have taught me so much," said Principal Burghardt. "It has been incredible to serve the very same school I attended as an elementary student. I am often talking with students and staff about growing and evolving and as much as I will miss Hartman Elementary, I am excited to evolve and grow in my service to Omaha Public Schools as we open Forest Station Elementary."
Principal Vargas reflected on her time at Castelar Elementary, saying "We have such a supportive community. Our teachers, our families and our partners, all working for our students' success. That commitment brings great joy. It is special to be part of the opening team at Pine Elementary, knowing we'll get to serve some of our current Castelar students and families who make the transition as well."
Omaha Public Schools has already begun the process of identifying the next leaders for Hartman and Castelar Elementary. Our Human Resources team will keep staff and families in both school communities informed as work continues.
In spring 2021, Omaha Public Schools announced the principals for Buena Vista High and Westview High, also opening in August 2022. Click this link learn more about Dr. Carrie Carr and Mr. Tom Lee in a previous article.
The 2018 Bond Program also funded the construction of Bluestem Middle, scheduled to open in August 2023.