Welcome from the Buffett PTO Board
Introducing the Buffett PTO officers for the 2023-24 school year:

President - Lusina Kavan
Vice President - Christina Liermann
Secretary - Jeannine Robertson
Treasurer - JoAnne Bray


Social Media-Jolene Rasmussen



Meetings: Check the Facebook page for the dates. Email to ask about joining!!
WAYS TO CONNECT!!

Email: buffettpto2@gmail.com

Venmo: @Buffett-PTO

President Kavan's email: chike2002@gmail.com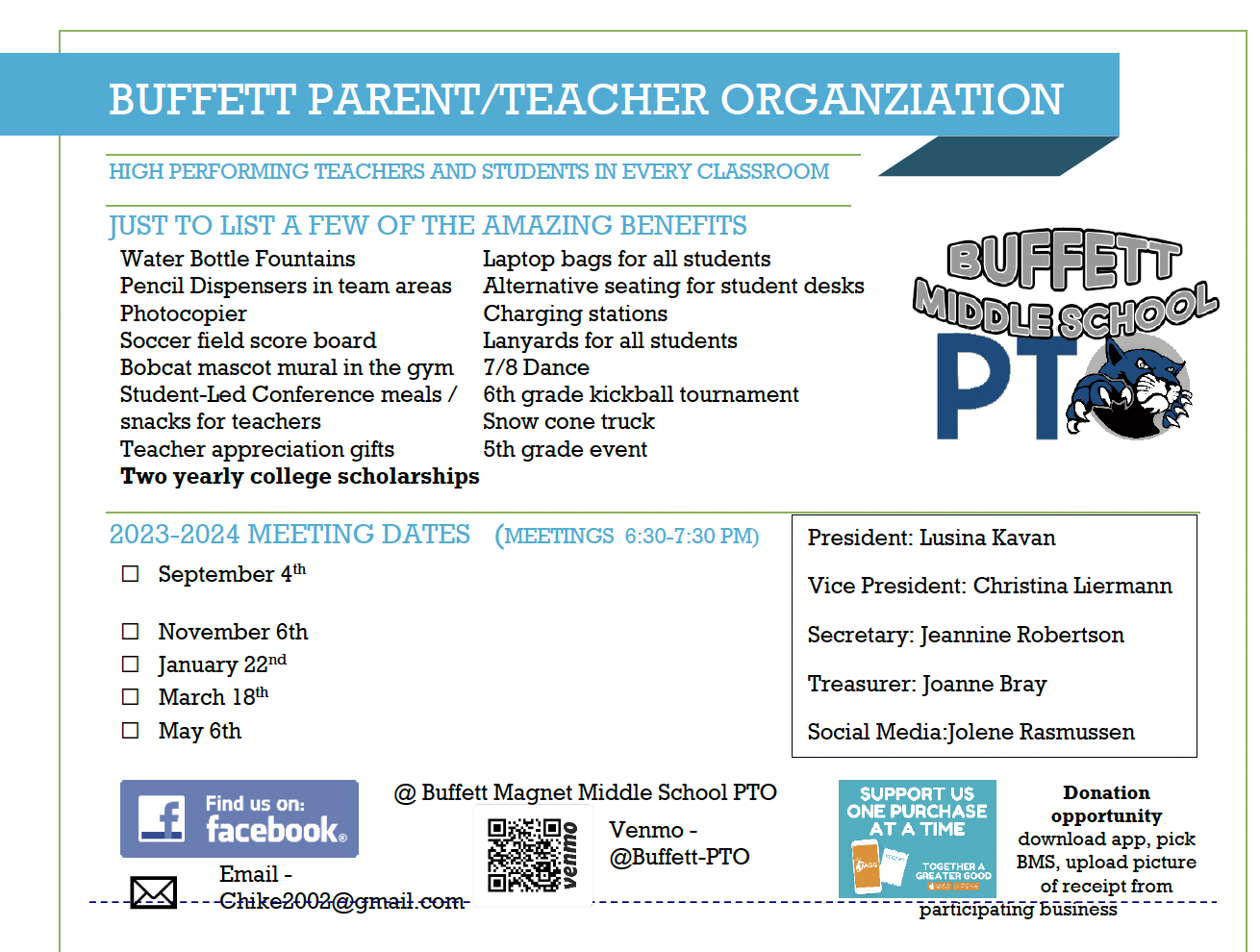 Thank You!
Buffett would like to thank the PTO for its ongoing support of our school. We truly appreciate everything you do for us.

The Buffett PTO supports the school through:

- Volunteerism

- Financial support

- Fundraising

- Book fair

- Teacher/staff appreciation week

- Annual student-faculty social event

- College Scholarships