Varsity Boys Soccer Coach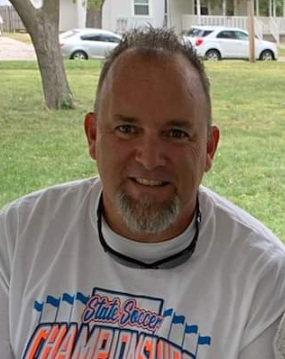 Phone:
Email:
Degrees and Certifications:
Mr.

Dean Limbach

Coach Limbach comes to Westview High School with 20 plus years of coaching soccer. Most recently he was the Junior Varsity HC Coach at Elkhorn North High School and Assistant to Boys Varsity squad who had their first appearance at State Soccer during the 2021/2022 school year. Prior to that he spent 7 years (4 as Head Coach) at Bennington High School developing a soccer culture and program that took them to the State Semi-finals in their first state tournament in 2020/2021 season. Prior to that he was involved in club and rec programs throughout the Omaha Metro Area.

Coach Limbach has also been a certified referee as well as a parent of 3 children who all played soccer, he is very familiar with all sides of the sport and has a unique perspective.

Dean has been married to his wife, Kris for 29 years and have raised their 3 children in Bennington, their children are Cameren 28 who is a firefighter/Medic in Kansas City, MO, Madison 26 who is a 3rd grade teacher at Bennington Elementary School and Makenzie 19 who is a sophomore at Wayne State College.
Varsity Head Boys and Girls Bowling & Boys Golf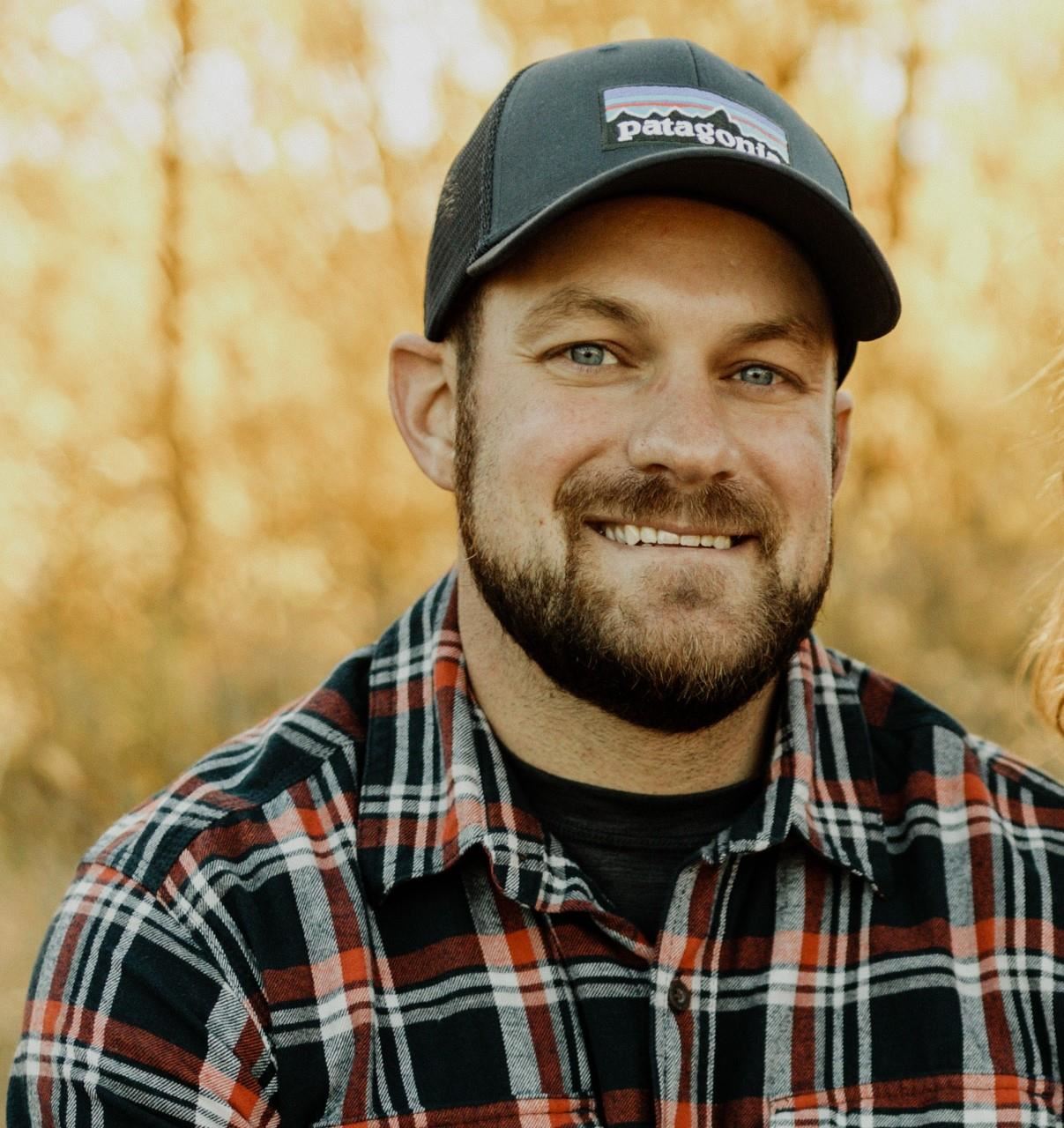 Phone:
Email:
Degrees and Certifications:
Mr.

Evan Block

Evan has been a Resource and BSP Special Education teacher at Omaha Central High School for the last eight years. Before that, he taught at a high school in Alaska on the Kenai Peninsula. For Omaha Central, he has coached softball, girl's basketball, unified bowling, varsity bowling, and baseball. He is getting married this spring to his fiancé, Hannah, who is also a teacher and coach. Evan is ecstatic about teaching at Westview and looks forward to starting a new tradition of greatness! Go Wolverines!
Varsity Girls Soccer Coach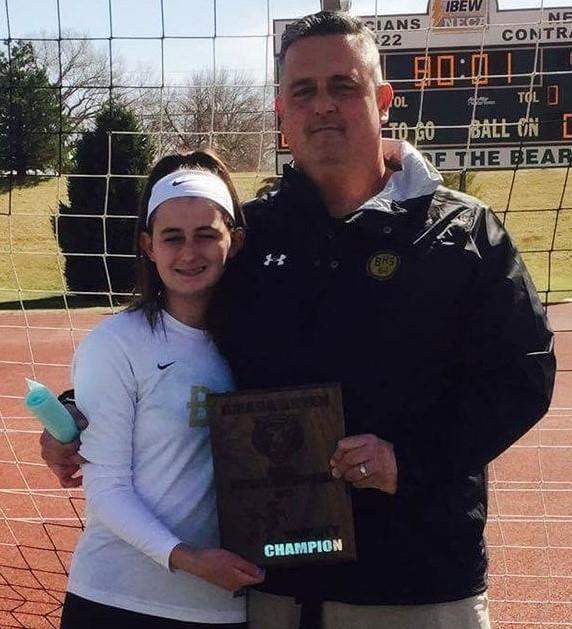 Phone:
Email:
Degrees and Certifications:
Mr.

Jason Moore

Born and raised in Omaha, Nebraska Jason Moore is a graduate of Bryan High School where he was a former three sport all-state athlete. Jason then went on to play football for the Wayne State Wildcats while pursuing his degree in physical education. Jason received his Bachelors of Science in Physical Education at UNO and his Masters in Curriculum at Peru State College.

Jason has coached high school athletics in Omaha for over 20 years including soccer assignments at Bryan, South and most recently girls' soccer at Central. When not on the field you can find Jason out on the golf course working as the State Director for the Veterans Golf Association of Nebraska.

Jason is excited for this opportunity to be a part of Wolverines family and is ready to get started out on field!
Varsity Tennis Coach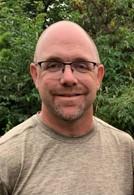 Phone:
Email:
Degrees and Certifications:
Mr.

Stan Shaw

Stan Shaw was born and raised in Omaha, Nebraska. He graduated from Northwest High School and then went on to Dana College where he received a B.A. in English and secondary education; he also participated on the basketball, golf, and cross-country teams. He has over twenty years of tennis coaching experience, including his most recent stop at Central High School, where he coached both Boys and Girls varsity tennis teams since 2014.

Coach Shaw is married to his wife Amy and is a proud father to his two wonderful daughters and his two dogs. He enjoys cycling, running, and, of course, playing tennis. He looks forward to the opportunity to build strong tennis teams that will be competitive at the state level.
Varsity Head Boys Basketball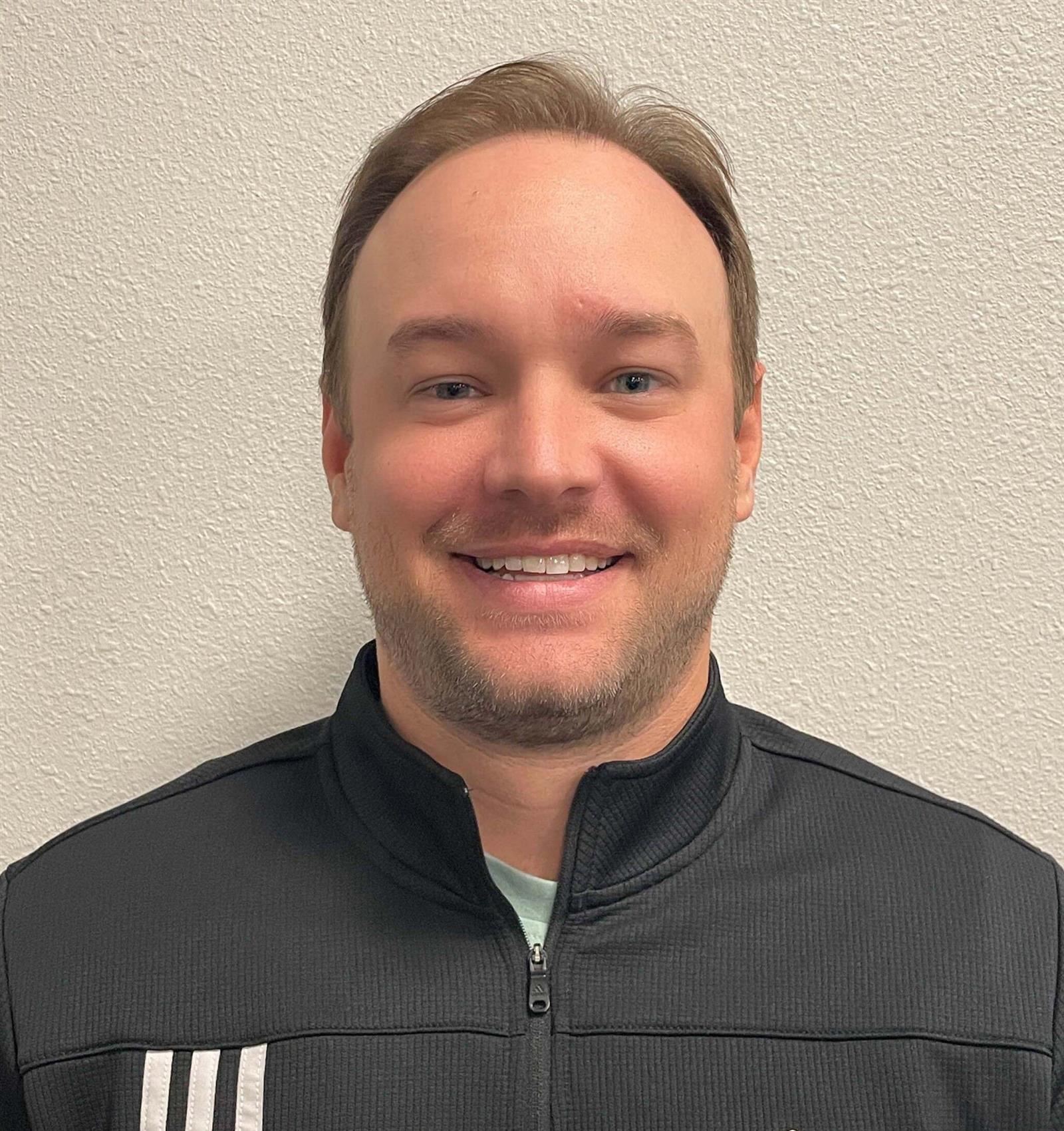 Phone:
Email:
Degrees and Certifications:
Mr.

Mitch Runco

Coach Runco (Omaha Burke alumni) is a graduate and former student manager for Coach Bill Self at the University of Kansas (2004-2008). Mitch has recently served as the Athletic Director and head boys basketball coach at St. Bernard HS (Los Angeles, CA) for the past 8 years, where he led the team to the 2015 CIF Champions, 2016 CIF Southern Regional Champions and 2019 Trevor Ariza Tournament Champions. He also coached 7 All City-CIF Players, 2 CIF Players of the Year and spent 17 consecutive weeks in the LA Times Top 25. He also was head coach of Compton Magic (Adidas AAU) from 2014-2011 where he coached 23 Division I players and 2 NBA lottery picks (Evan Mobley & Onyeka Okongwu). Coach Runco will enter his 11th year as head coach. He looks forward to developing a strong Boys Basketball program at Westview.
Varsity Head Girls Basketball Coach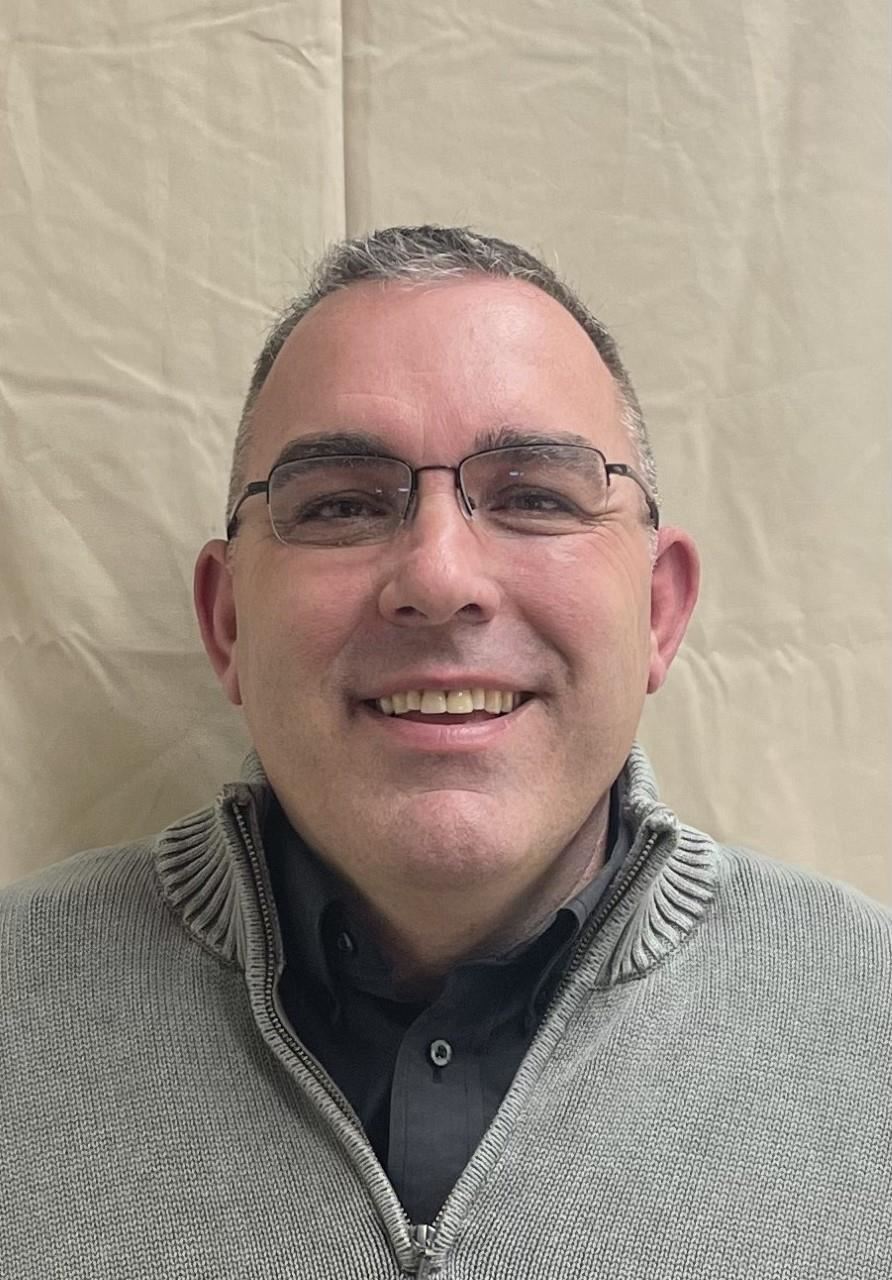 Phone:
Email:
Degrees and Certifications:
Mr.

Jason Simons

Hello, my name is Jason Simons. I am truly excited about being the Head Girl's Basketball Coach at Westview High School! My family will be moving to Omaha from Weston, Nebraska this summer. I can't wait to start working with the young ladies that will be representing Westview High School! I have spent the past 13 seasons coaching at Bishop Neumann in Wahoo, Nebraska. I was blessed to be a part of 3 State Championships, 1 State Runner-up, and one 3rd place finish. We had a string of 6 straight state tournament appearances broken in 2020. Many of the players I coached were able to use basketball to further their education at the next level. Coaching basketball has given me a means to influence the lives of many young adults over the past 25 years. The game of basketball has taught me many life lessons and I enjoy sharing those lessons with my players. To me, the game of basketball and life is about being a servant leader, about being part of something much bigger than yourself! I can't wait to start building the Wolverine Culture and tradition with the awesome TEAM of teachers and coaches that is being assembled. My incredible wife Julie and I are blessed to have 8 amazing children, Ben-24, Jaxon-23, Kobey-22, Alies-11, Emery-9, Karina-8, Jazmine-7, and Jack-6. Our family is excited about being part of the OPS and Westview family. They are all gym rats and they all love being part of a team. We are excited and honored to be part of the Westview team. Roll Wolverines!!!!
Varsity Head Girls Wrestling Coach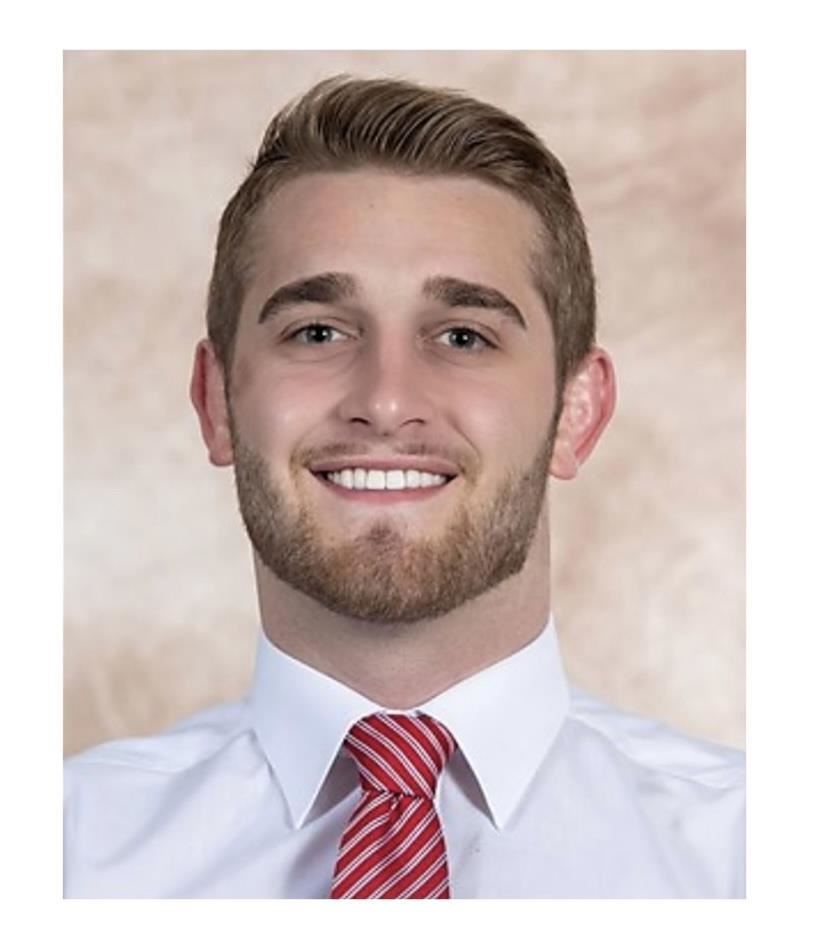 Phone:
Email:
Degrees and Certifications:
Mr.

Colton Wolfe

Hello, my name is Colton Wolfe. I was born and raised in Columbus, Nebraska. I started wrestling when I was 3 years old, and it has had a huge impact on who I am today. A few of my accomplishments include being a 4-time Class A State Finalist, 3-time State Champion and setting the All-Class state record for wins in a season. Along with competing, I have also had the opportunity to coach the Columbus Youth Wrestling Organization and have served as a clinician for summer wrestling camps around Nebraska. I graduated from Columbus High School in 2017, then continued my education and wrestling career at the University of Nebraska-Lincoln. I wrestled 4 years for the Huskers, during that time we reached the top 3 in the BIG 10 Conference and the top 5 at the NCAA Championships as a team. I received my bachelor's degree in Social Science Education in 2021 and soon after began my teaching career as a social studies teacher at Lincoln North Star High School. I'm super excited to join the Wolverine Family as the Head Girls Wrestling Coach. I look forward to growing a successful culture where we compete hard and develop our student-athletes into great people on and off the mat.
Varsity Head Softball Coach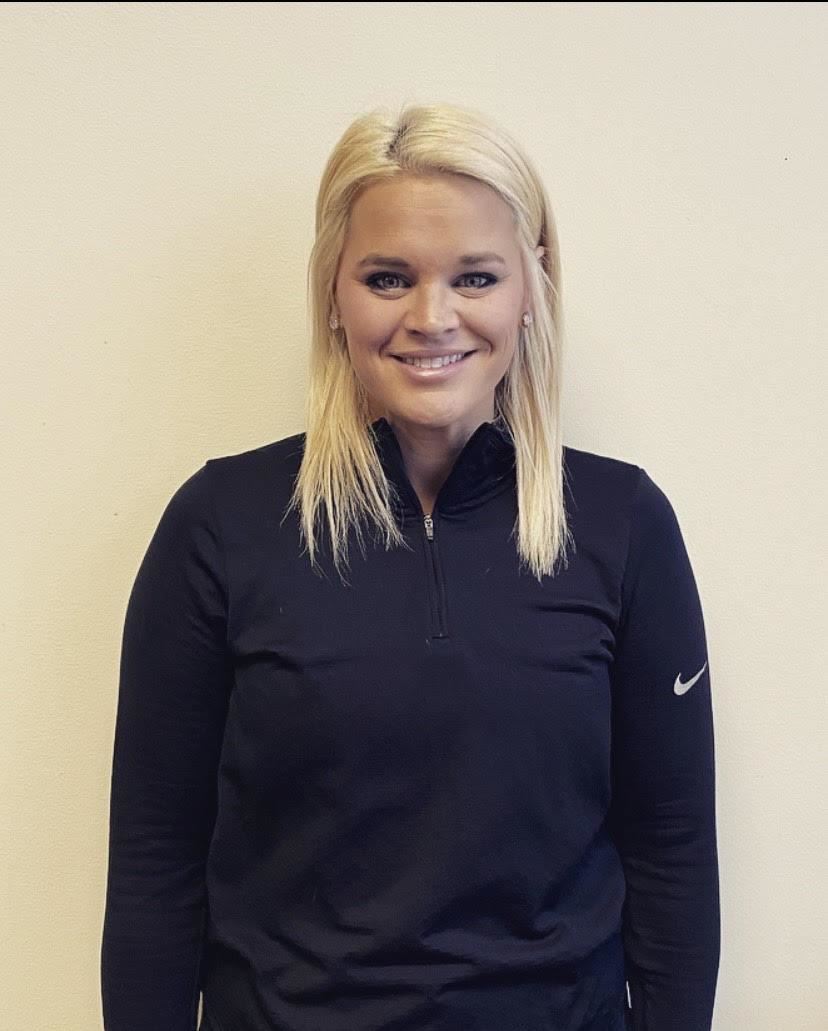 Phone:
Email:
Degrees and Certifications:
Mrs.

Katie Palmquist

Hello! My name is Katie Palmquist and I have spent the last 9 years teaching in Millard Public Schools and coaching softball at Millard South High School. Prior to MPS I spent a year teaching in Elkhorn and coaching at Elkhorn South. I graduated from Southwest Minnesota State University where I received my degree in Spanish Education and in 2017 graduated from Peru State with my Masters in Curriculum and Instruction. A few accomplishments as a coach during my 9 years at Millard South include 8 state tournament appearances and 4 state championships. Aside from teaching and coaching I enjoy spending time with my husband Alex, our twins Ryker and Braxton (3), and our daughter Mila (2). I look forward to meeting our students, building a culture of excellence, and creating new traditions for Westview High School!
Varsity Head Volleyball Coach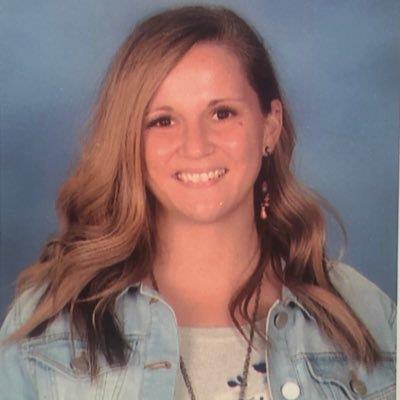 Phone:
Email:
Degrees and Certifications:
Mrs.

Ashlee Clements

Hello! My name is Ashlee Clements. I have spent ten years teaching in Omaha Public Schools in a variety of grades including elementary, middle, and high school. I graduated from UNL with my undergraduate degree in elementary education and later pursued my graduate degree in literacy from UNO. I have been coaching volleyball since 2018 and have coached ages 8-18 at the developmental, club, middle school, and high school levels. In my spare time I enjoy spending time with my husband, Ty, and cheering on our 13-year-old son, Cameron in everything he does, but especially baseball. Being a high school volleyball coach is truly a dream come true and I am ecstatic to be part of the Westview family.
Varsity Head Football Coach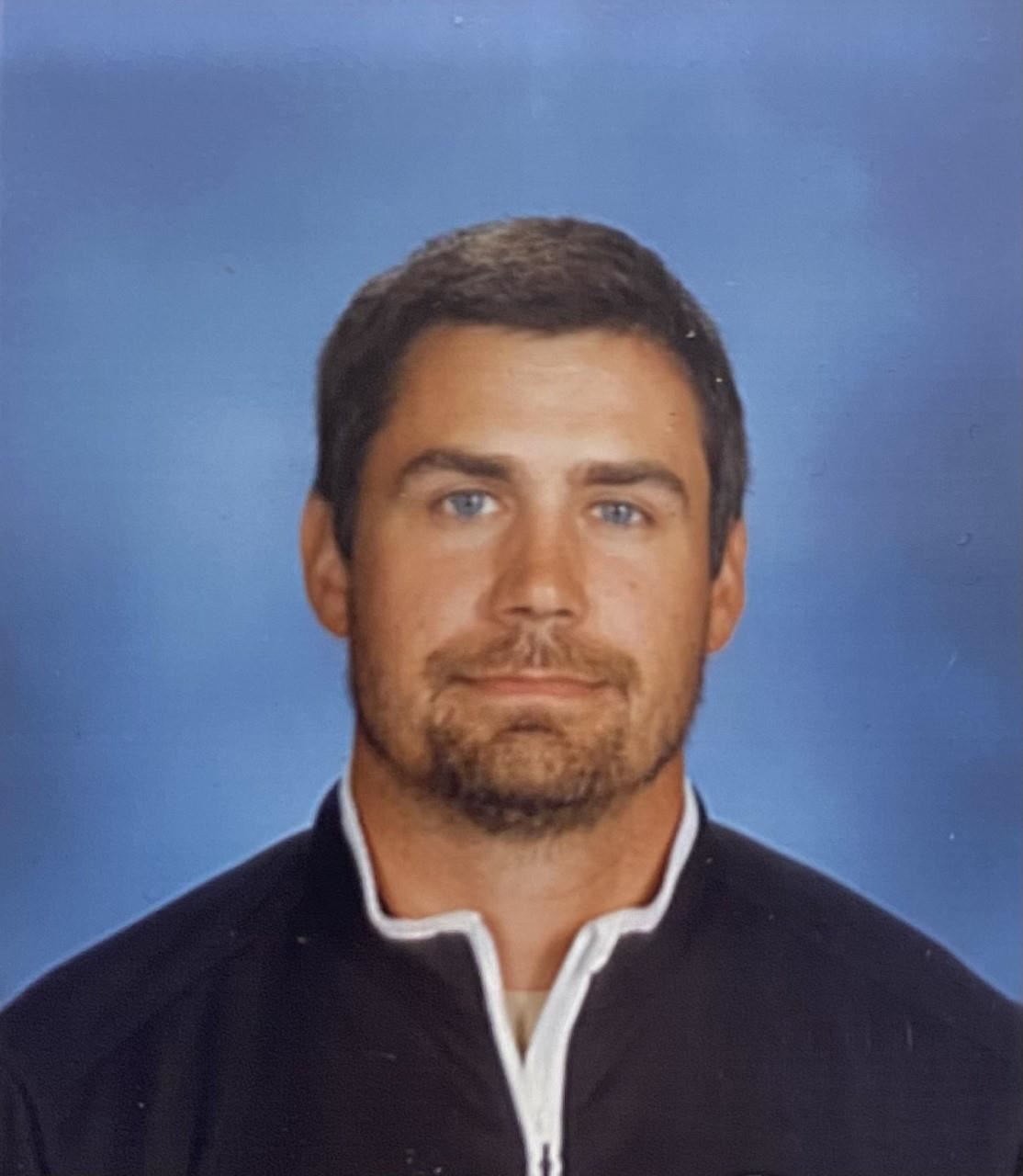 Phone:
Email:
Degrees and Certifications:
Mr.

Ben Ryan

My name is Ben Ryan and I am a product of the Omaha Public Schools System having attended from grades K-12. I am a proud father to 3 children, Grant who is 14, Emersyn is 4 and Sullivan is 3. My wife Sarah and I have been married for 6 years. For the last 12 years I have taught Business and Career & Tech Ed Classes for Burke High School where I have also been an assistant football coach. For 8 of those years I was the defensive coordinator and 2 the offensive coordinator. Some of my accomplishments as a coach include being the State Championship Runners-up in 2011 and being the Undefeated State Champions in 2018. I also served as the Offensive Coordinator for the North Team in the Shrine Bowl in 2019. I look forward to laying the groundwork for the Wolverine Football Program!
Varsity Head Baseball Coach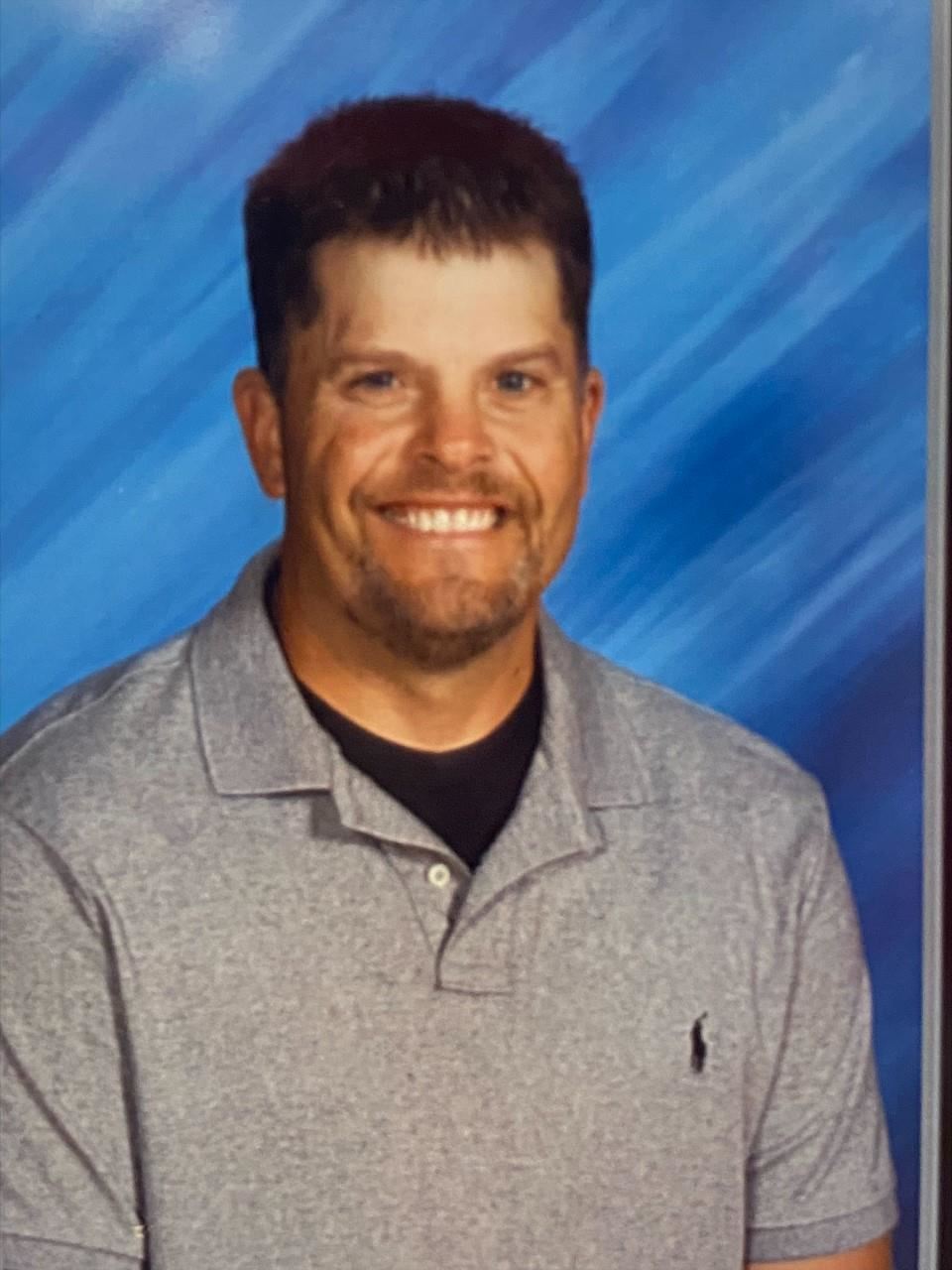 Phone:
Email:
Degrees and Certifications:
Mr.

Scott Hodges

Coach Hodges has been with OPS for the past 23 years, as a Physical Education instructor and baseball coach. Hodges served as the head baseball coach at Central from 99 - 06 and has been at Burke the last 16 years, 11 of those as the bulldogs head coach. In 2018, the bulldogs earned an American Legion State Championship with a victory over Millard West. Coach Hodges has been married to his wife Alecia for 22 years and have 2 children, Maddy who attends GCU and Brayden a Jr at Millard South, they also have a dog named Bentley. He enjoys spending time with his granddaughter, anything competitive and watching Iowa football and basketball. He looks forward to the challenge of building the Wolverine program from the ground up and helping his student athletes reach their potential both on and off the field.
Varsity Head Boys Track Coach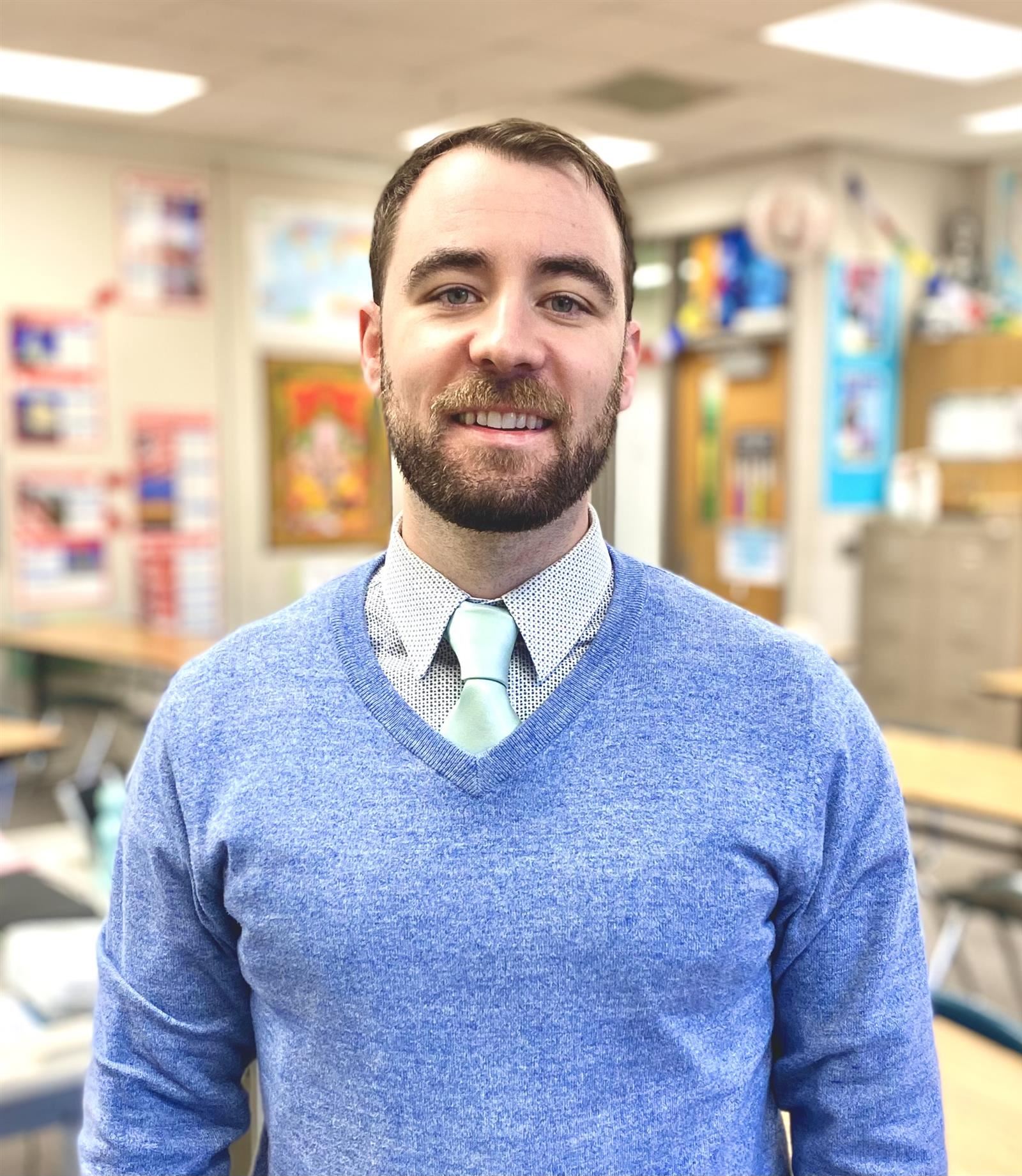 Phone: 531-299-8261
Email:
Degrees and Certifications:
Mr.

Matthew Moore

My name is Matthew Moore. After graduating from Omaha Public Schools, I received my undergraduate degree from the University of Nebraska-Lincoln in education and then my master's degree in administration from the University of Concordia-Seward. I began my teaching career in 2015 at Monroe Middle School as a social studies teacher and coach of track and field and cross country. I also led Monroe's African American History Challenge team. I love history, traveling, learning about others, and coaching. I look forward to taking on a social sciences position and head coaching position for track and field at Westview. When I'm not in school, I enjoy spending time with my wife, Jillian, who is a first-grade teacher, and our son, Maddox. We enjoy spending time outdoors biking and hiking and time spent traveling to new places. Our last trip was to Ireland, the United Kingdom, and Germany. We look forward to more adventures in the future as our son gets older. I am so excited about meeting the incoming students to Westview. I am grateful for my experience as a student in OPS and look forward to giving back this knowledge and experience to my student.
Varsity Head Girls Track Coach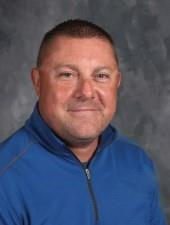 Phone:
Email:
Degrees and Certifications:
Mr.

Jarod Meysenburg

Jarod taught Anatomy & Physiology & Human Body Systems (Project Lead the Way) during his 20 years with Omaha North High Magnet School. While at North, Jarod served as the Head Girls Track & Field Coach after working several years as an assistant coach, specializing in the long and triple jump. During that time, the girl's teams won state titles twice and finished as the runner-up twice as well. He also was the defensive coordinator for the Omaha North football team for 20 years. The Viking football teams were state champions three times and runners-up twice. In 2014, Jarod was honored to receive the Assistant Coach of the Year award from the Metro Football Coaches Association. That same year he was selected to coach in the Nebraska Shrine Bowl. Jarod brings a high level of enthusiasm to the classroom and athletic realm. He takes tremendous pride in seeing current and former students succeed beyond high school. In his spare time Jarod enjoys golfing, fishing, and watching his children's activities. His wife Jamee is an employee of OPS and both of Jarod's children attend OPS schools.
Varsity Head Boys Cross Country Coach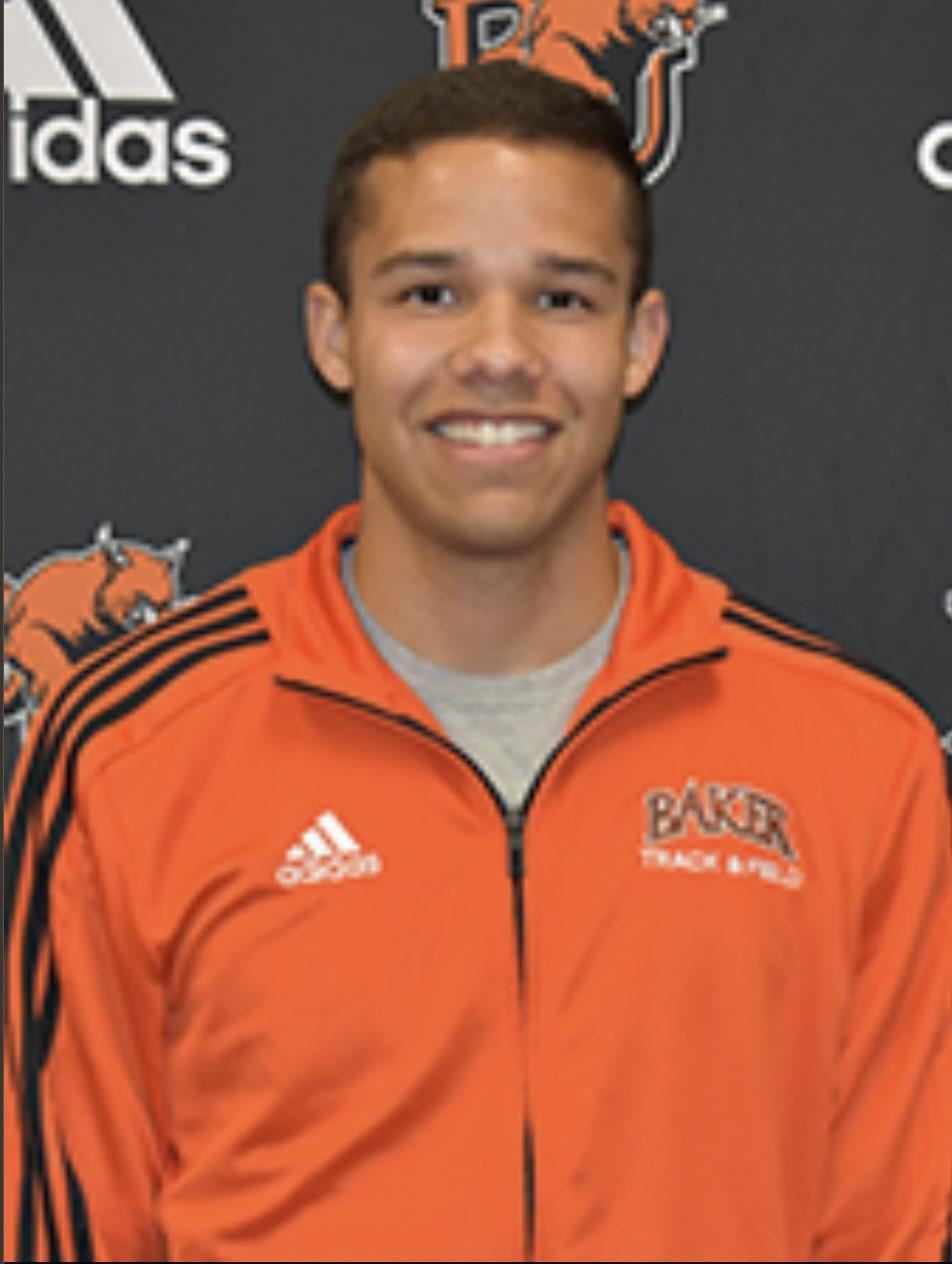 Phone:
Email:
Degrees and Certifications:
Mr.

Noah Scott

"I spent my life growing up in a rural farm town in Neodesha, Kansas. I always played sports as it was one of the limited extracurricular activities available. I competed in Soccer, Baseball, Basketball, Power Lifting, Track & Field, and Cross Country. I am a graduate of the Health and Physical Education department at The University of Kansas and am currently receiving my Masters in Sport Management. I played collegiate soccer for two years, and currently run track and field at Baker University as well. I started coaching with youth soccer and basketball in 2017, and my most recent coaching opportunity was as an assistant Track and Field coach at Perry-Lecompton Middle School in Kansas. I am looking forward to opening the doors of a brand-new Cross-Country program, and I am excited to move to Nebraska with my two dogs to be involved in something as special as opening a new school and building traditions that will last a lifetime!
Varsity Head Girls Cross Country Coach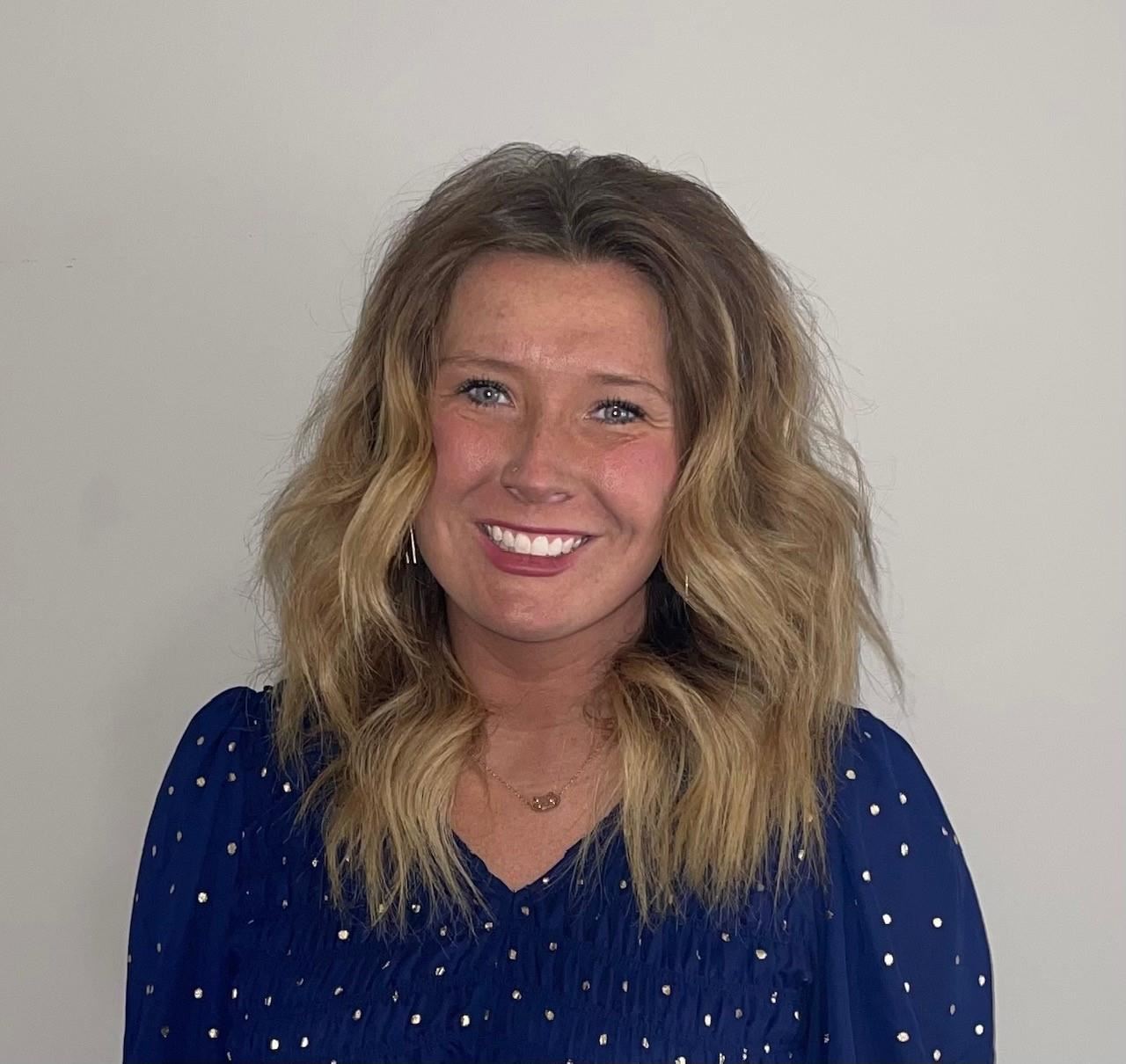 Phone:
Email:
Degrees and Certifications:
Ms.

Lillian Lutter

"Hi! My name is Lily Lutter and I will be a 4th year teacher coming from Kearney High School. I received my associates degree from Eastern Wyoming College, where I played basketball and began studying education. I completed my bachelors degree at the University of Nebraska at Kearney where I studied Health & Physical Education. Through my college experience I found the importance of team & belonging. I am excited to share my passion for sports and lifelong health with all future Wolverines. I will be a physical education teacher as well as the Wolverine's Girls Cross Country Coach. I have served as an assistant coach for cross country, basketball, and track as well as teaching health and physical education. I am from Omaha and am ecstatic to return back to the Metro. Aside from teaching and coaching I enjoy spending time with my fiancé, hiking, & walking our dogs. I can't wait to create a successful & rich tradition within Westview in the classroom and in athletics."
Phone:
Email:
Degrees and Certifications:
Varsity Head Boys Wrestling Coach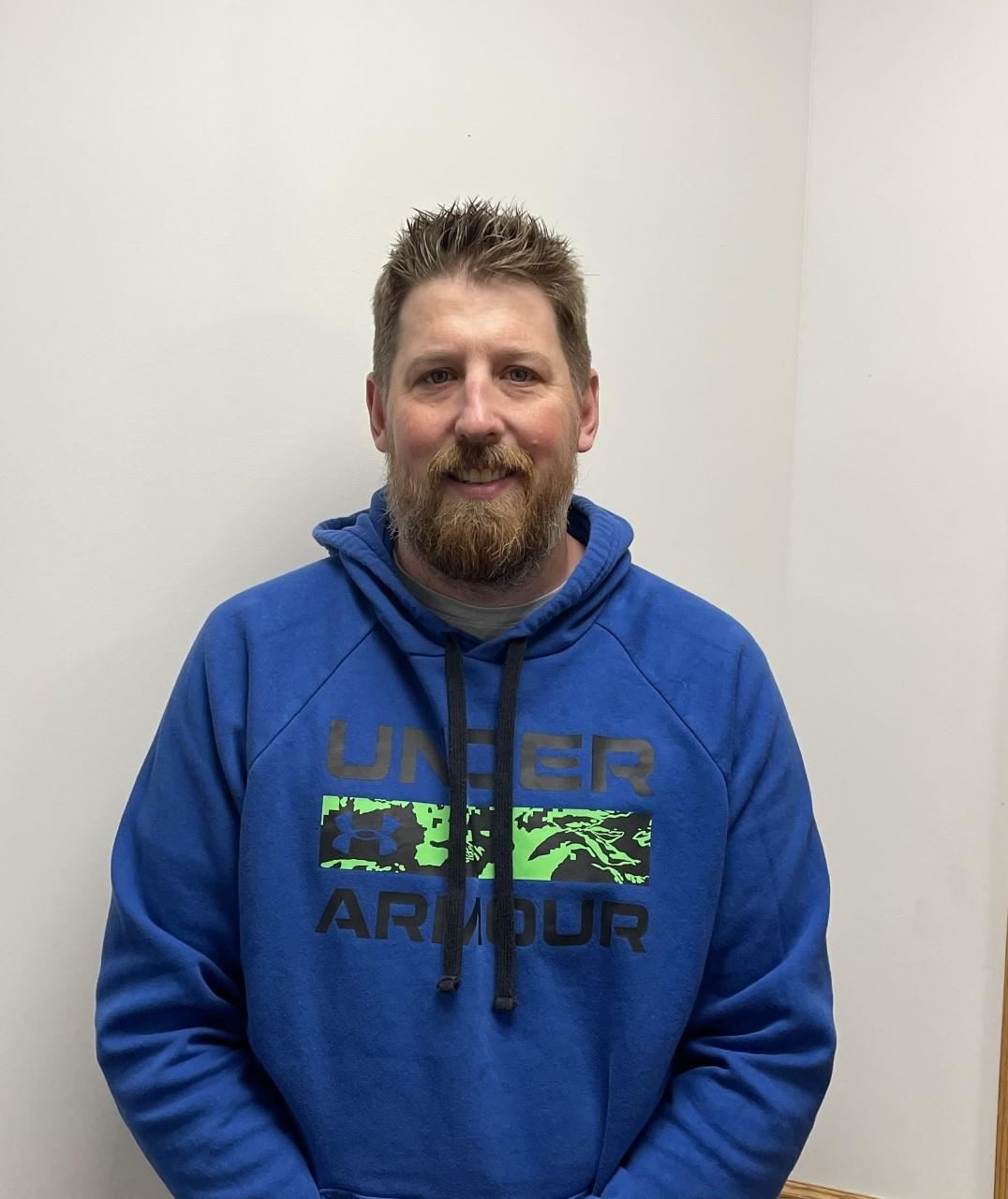 Phone:
Email:
Degrees and Certifications:
Mr.

Kevin Modrell

My name is Kevin Modrell, I have spent the last two years as the Lead Teacher for Omaha Home for Boys. Previous to that I spent two years serving as the Athletic Director at Omaha Mercy High School. I graduated with my bachelor's degree in Social Sciences Education in 2010 from the University of Nebraska-Omaha, and currently hold a Masters degree in Recreation and Sports Sciences from Ohio University, and am working towards a Masters in Educational Administration through the University of Nebraska-Kearney. I have coached in various sports for the last 20 years and enjoy the impact I can make working with students to help them realize their true potential. When not in school, I enjoy spending time with my wife Christina and our two boys Koby and Riley and watching them play their sports at a very high level. Our family is crazy about sports, and we love going to watch lives games when we can, we have a family goal to hit all 30 Major League Baseball stadiums. I am excited to come to Westview High School as a Social Studies teacher and Head Wrestling Coach. I can't wait to get to work to build a successful Wolverine Wrestling program with all the student athletes of Westview
Varsity Head Girls Golf Coach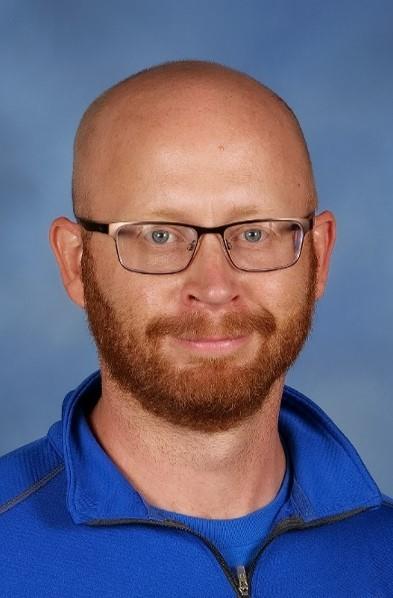 Phone:
Email:
Degrees and Certifications:
Mr.

John Hjelle

John Hjelle will be the inaugural coach of the Wolverine Girl's Golf Team. John is a product of Omaha Public Schools and has worked as a math and engineering teacher in the district for the past 15 years. In his 10 years as a golf coach at Omaha North, he coached a state qualifier, won multiple OPS Invites, and had a 3 ½ year undefeated dual streak. Coach Hjelle is passionate about growing the game of golf and looks forward to coaching those with and without experience. He will look to develop a culture of academic achievement, etiquette, and competitiveness in pursuit of qualifying for state as a team. John credits his father for his love of the game and is grateful he was introduced to golf at a young age. He enjoys spending time with his wife and his three young children. He is an avid gardener, enjoys bicycling, and any activity that involves snow