Principal Nero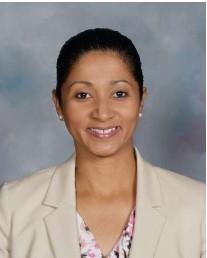 Phone: 531-299-2704
Email:
Degrees and Certifications:
Bachelor of Arts in Psychology from the University of North Texas at Denton Doctor of Philosophy in School Psychology from Texas A&M University at College Station
Dr.

Collette Nero

Dr. Nero was born and raised in San Antonio, Texas and spent her summers in Shreveport, Louisiana. She is a self-described "Southern Girl" who values faith, honesty, integrity, kindness and love. Dr. Nero earned a Bachelor of Arts Degree in Psychology from the University of North Texas in Denton and a Doctor of Philosophy Degree in School Psychology from Texas A&M University in College Station.

She has served in the Omaha Public Schools since 2000. Her career began as a School Psychologist-Intern before becoming the Coordinator of Psychological Services in 2003. She served in that role for about 10 years. She then decided to pursue additional education and earned a Master of Education Degree in Educational Leadership from Doane College in 2015.

Dr. Nero transitioned to building administration, first serving as the Assistant Principal at Fullerton Magnet Elementary School from 2014-2018. She served as the Principal of Field Club Elementary, the Destination Location for Teaching and Learning, for 2 years. In fall 2020, she began her tenure as the Principal of North High School, the Place to be Where all Succeed (#Place2Be).

Regardless of her position, her mission is to strengthen, support and inspire those she serves!

Her favorite quote is "In every encounter we either give life or we drain it; there is no neutral exchange." – Brennan Manning
Assistant Principal Smith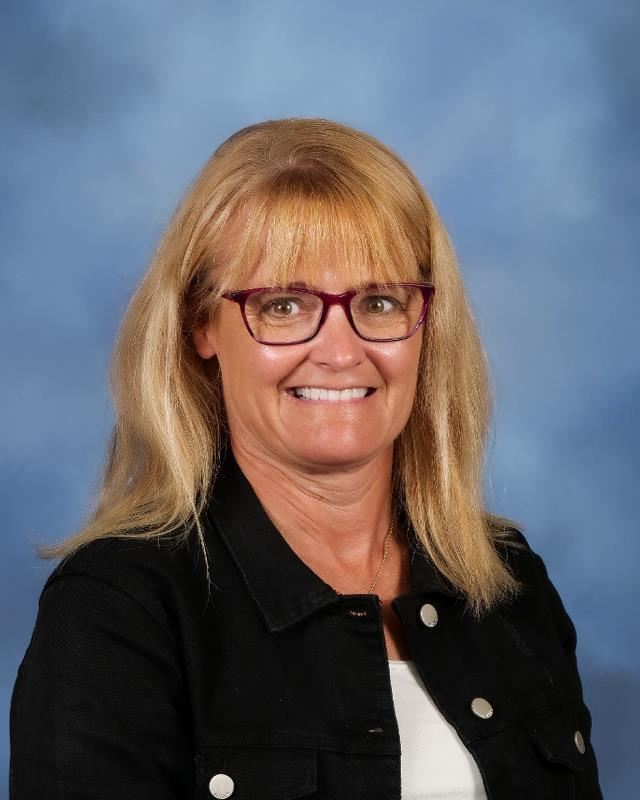 Phone: 531-299-7222
Email:
Degrees and Certifications:
Mrs.

Lynne Smith

Mrs. Smith attended the University of Nebraska - Lincoln for her undergraduate degree and was a student athlete. Her sport was swimming, and she was an NCAA All American and attended UNO for her graduate degree. She has worked in OPS for over 20 years. Mrs. Smith began her career as a physical education teacher. She taught PE at the following schools: Marrs Middle School, Field Club Elementary, Picotte Elementary, Lothrop Elementary, and Bryan Middle School. Additionally, she was a Special Education Teacher and a Dean of Students at Central High School.

Mrs. Smith also coached the following sports: swimming (high school and middle school), track and gymnastics at the middle school. Mrs. Smith has been at North for over 10 years, serving as the Data Processor. Her roles are assisting teachers with the grading process, serving on the master scheduling team, observing teachers, and assisting with student behavior.
Assistant Principal Johnson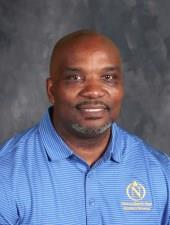 Phone: 531-299-4008
Email:
Degrees and Certifications:
Mr.

Eric Johnson

Mr. Johnson went to college at Minnesota State University-Mankato. While there, he obtained a B.S. degree in Physical Education. He then went on to obtain two master's degrees: Instructional Technology (Peru State) and Educational Administration (University of Nebraska-Omaha). His first teaching assignment in Omaha was King Elementary, where he served as the elementary physical education teacher.

Mr. Johnson is not new to North. From 2001-2008, he was a classroom teacher and additionally served as the assistant coach for the freshman football team and head coach for the varsity track team. Mr. Johnson then transitioned to the role of student support and dean of students from 2007-2012. Additionally, he served as the assistant principal, both as the athletic director and data processor, at Nathan Hale Middle School.

His favorite quote is "Hard work beats talent when talent fails to work hard."- Coach Tim Notke
Assistant Principal Renfro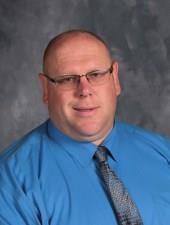 Phone: (531) 299-7139
Email:
Degrees and Certifications:
Mr.

Andrew Renfro

Mr. Renfro, Assistant Principal of Activities, joined North High School in 2005 as the student support teacher. He has served as the Dean of students at North since 2010. During his tenure as Dean of students, he also served as a summer school assistant principal, Next Level Learning Principal, member of the National Honors Society and co-chair of the Wellness Committee.

Mr. Renfro is a graduate of the University of Nebraska-Omaha where he earned his Bachelor's Degree with an emphasis in Social Studies. He also earned his Master's Degree in Educational Administration and Supervision from UNO as well.

His favorite quote is "We are what we repeatedly do; excellence then is not an act but a habit"-Aristotle
Additional Leadership Team Members
Phone:
Email:
Degrees and Certifications:
Phone:
Email:
Degrees and Certifications: