Principal
Phone: (531) 299-2260
Email:
Degrees and Certifications:
Miss

LUANN JACOBS

Dear Wilson Focus Staff and Families:

It is my pleasure to introduce myself as principal of Wilson Focus Elementary School. I feel very fortunate to join the Wilson Focus school community and to be able to support the students and the families of our school. I am looking forward to getting to know each and every one of you.

My belief that students are at the center of all school-related decisions will guide our work together. I am excited to unite my experience, my openness to learn, and my child-centered approach to supporting our students and staff. I have been a classroom teacher, a literacy coach, summer school principal, and an elementary supervisor. I grew up in Omaha and graduated from the Omaha Public Schools. I am eager to focus on quality instruction in every classroom, supporting the high-performing teachers, maintaining the highest expectations, and helping all students succeed.

I hold a Bachelor of Arts Degree from the University of Nebraska at Kearney, a Master of Science Degree in Educational Administration and Supervision from the University of Nebraska at Omaha, and an Endorsement in English as a Second Language from Concordia University.

Our common vision of wanting Wilson Focus School to be the best school for all its students and families will guide us into a new school year. Together we will continue to move Wilson Focus School and its students toward a strong future. Leadership, Technology, and Communication will be at the heart of what we do together.

Sincerely,

Lu Ann Jacobs
Assistant Principal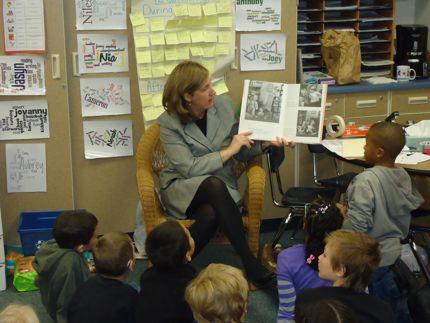 Phone: (531) 299-2260
Email:
Degrees and Certifications:
Mr.

CHRIS MOATS

Chris Moats began her teaching career with Omaha Public Schools in 1999 after graduating from the University of Nebraska at Omaha with a B.S. in Elementary Education. She has an M.S. in Reading and holds endorsements in Special Education, English as a Second Language, and Administration. Mrs. Moats taught fifth grade at Bancroft Elementary for 9 years. She served as a Literacy Coach at Field Club and Pinewood from 2008-2009 and Indian Hill Elementary from 2009-2011. She has experience at all grade levels through summer school teaching opportunities, her coaching position, and co-parenting with her husband, Dave. They have been married 42 years and have four children, who have all attended Omaha Public Schools. She also has six grandchildren...five granddaughters and one grandson, which includes a set of twins.

Mrs. Moats has traveled with high school students as a leader with People to People Ambassador programs to Europe, New Zealand, and Australia.

She completed two years in Americorps, a grant program through the U.S. government requiring teaching of history and volunteer projects within the classroom. Chris completed courses in the UNO Center for Economic Education in affiliation with the Kaufmann Foundation promoting economics lessons within the classroom. She was also a participant in TAHG (Teaching American History Grant), which required her to travel to historical sites and various Smithsonian Institute locations within the U.S. As a participant, she wrote and taught curriculum promoting American history within the classroom. She is a trained teacher presenter for G.E.O.N. (Geography Educators of Nebraska) in conjunction with the National Geographic Society. At Wilson Focus, she facilitates the after school Enrichment program and promotes engaging classes and activities that promote STEAM through Leadership, Communication, and Technology.

Chris brings a varied background that allows her to"focus" on the goals and mission of Wilson Focus School. She considers herself fortunate to be part of a diverse school district that promotes a future story for ALL students and strives to help students learn how they will impact our city, nation, and the world. Mrs. Moats states, "I'm fortunate to live my passion within Omaha Public Schools and I'm committed to ensuring college career readiness of each and every student. This is always our FOCUS!"