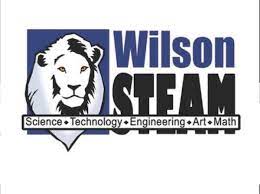 ABOUT WILSON FOCUS SCHOOL

Wilson Focus School is the "Home of the Lions!" The school is located at 5141 F St., Omaha, NE 68117 within an industrial office area where many of the businesses partner with us for community spirit. Wilson Focus School opened at its current location during the 2011-12 school year. Wilson Focus school serves 240 students within a diverse socio-economic population. The school promotes "No Place for Hate" through the Anti-Defamation League (ADL) as we pledge to "Be Respectful, Responsible, Safe, and Kind".

It is the mission of Wilson Focus School to help all children embrace diversity and cultivate learning through the use of leadership, technology, and communication. By broadening the vision of students, families, educators, and community, we will create leaders who contribute to a global society.

Our vision promotes leadership through technology and communication as a pathway to achieve academic excellence. In order to achieve academic excellence, we believe:

In the value of diversity.
In the development of individual talents.
In the partnerships between families, school, and community.
In the importance of relationships.
In the use of effective and innovative instructional strategies.

These beliefs will ensure that the students of Wilson Focus School become positive leaders reflective of our global society.