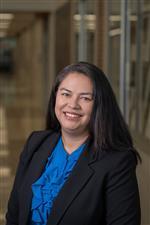 Phone: 531-299-1620
Email:
Degrees and Certifications:
Mrs.

Suzanne Hagen

PRINCIPAL

Welcome to Jackson!

Thank you for visiting the Jackson webpage. We take great pride in supporting our students to make great strides in their achievement. Being the only all dual language school in Nebraska, K-6, we are proud to support our students to become bilingual, bi-literate, and prepared for success in a global society. However, we can't do all of that without our parents and guardians as partners in our students' education and strong community partnerships. We know our students will excel in the classroom and make positive contributions to the community and school.

Please let us know if you would like to stop by for a visit, take a tour, or would like to begin a community partnership to help our mission.

Bienvenidos!

Gracias por visitar la pagina web de Jackson. Estamos muy orgullosos de apoyar a nuestros estudiantes en poder progresas hacia ser exitosos. Siendo la única escuela de dos idiomasde grados K-6 del estado de Nebraska, estamos orgullosos de apoyar a nuestros estudiantes a ser bilingües, bi-alfabetizados, y preparados para ser exitosos en una sociedad global. Sin embargo, no podemos hacer todo eso sin el apoyo de nuestros padres y tutores; como compañeros en la educación de nuestros estudiantes y, una asociación con la comunidad unida. Sabemos que nuestros estudiantes sobresaldrán en sus clases y harán contribuciones positivas en la comunidad y en la escuela.

Por favor, déjenos saber si desea pasar para visitar, hacer un recorrido, o le gustaría comenzar una asociación comunitaria para ayudarnos en nuestra misión de escuela.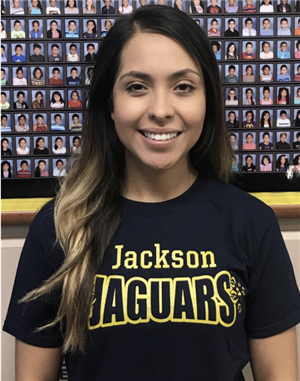 Phone: 531-299-1620
Email:
Degrees and Certifications:
Miss

Martha Arroyo

DUAL LANGUAGE LEAD TEACHER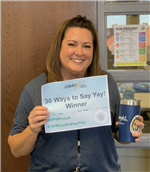 Phone: 531-299-1620
Email:
Degrees and Certifications:
Ms.

Suzanne Pike

INSTRUCTIONAL FACILITATOR