About Jackson Elementary
La Primaria Jackson es la única escuela completamente de Dos Idiomas sirviendo a los estudiantes del Kínder al sexto grado. También ofrecemos Pre-Kínder de día completo. Nuestros salones de dos idiomas sirven a nuestros estudiantes de habla ingles, español, y bilingües para poder convertirse en bilingües, bi-alfabetismo, y prepararlos para ser exitosos en la sociedad global. Nuestros estudiantes están el 50% del día en ingles y el otro 50% del día en español. Los estudiantes estudian el 50% del contenido principal en ingles y el otro 50% en español. Nuestro personal de escuela se esfuerza en satisfacer todas las necesidades de todos los estudiantes al proveer instrucción rigurosa y diferenciada con el enfoque en la adquisición del lenguaje. Nuestros padres asisten a eventos familiares, juntas con padres, y se dan de voluntarios al menos 20 horas cada año escolar. Con el apoyo del personal de escuela y los padres, podemos apoderar a nuestros estudiantes a dar lo mejor de sus esfuerzos para alcanzar sus metas académicas, sociales, y personales. Personal docente de habla hispana de Venezuela, Honduras, México, Puerto Rico, El Salvador, US, y graduados del programa Dos Idiomas de OPS.

Jackson Elementary is Nebraska's only all Dual Language school serving students in kindergarten through sixth grade. We also have a full-day early childhood classroom. Our dual language classrooms serve English speakers, Spanish speakers, and bilingual students to become bilingual, bi-literate, and prepared for success in a global society. Our students spend 50% of each day in English and 50% of each day in Spanish. Students study 50% of all core content in English and 50% in Spanish. Our staff strives to meet the needs of all learners by providing rigorous and differentiated instruction with a focus on language acquisition. Our parents attend family events, parent meetings, and volunteer at least 20 hours each school year. With staff and parent support, we empower our students to put forth their best effort so that they can meet their academic, social, and personal goals. We have Spanish-speaking staff from Venezuela, Honduras, México, Puerto Rico, El Salvador, US, and graduates of the OPS Dual Language Program.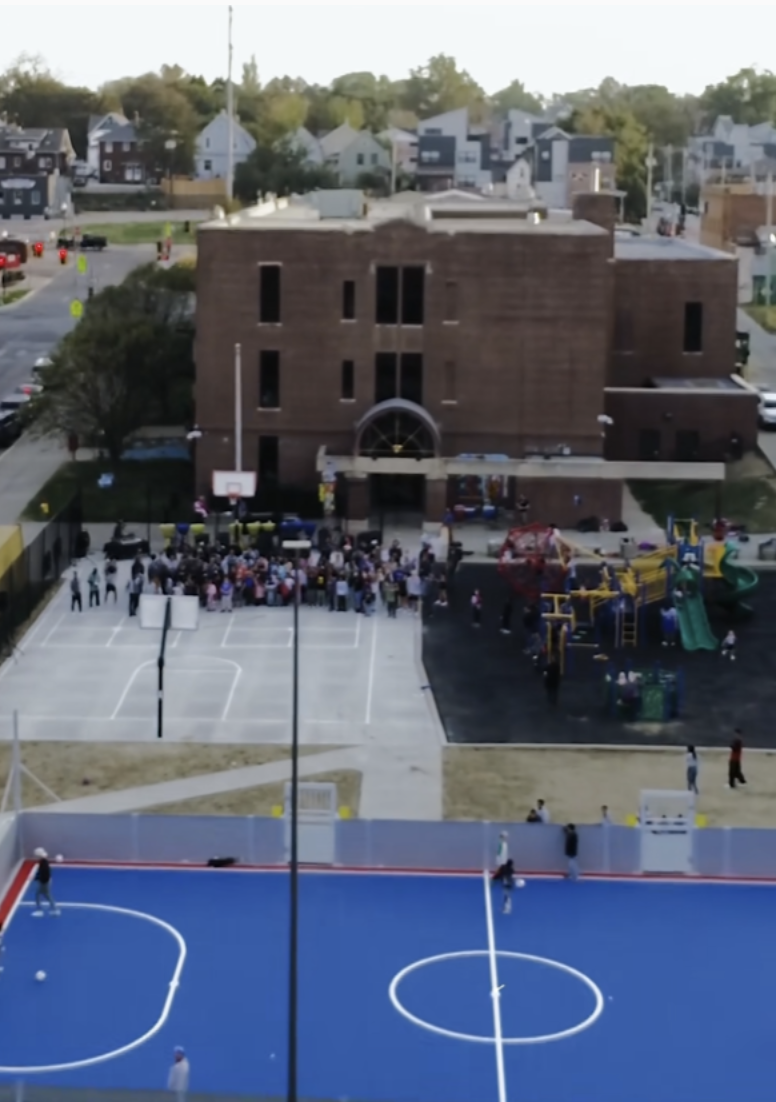 Community Partnerships

We are also fortunate to work with partners in our community!!

Football for the World Foundation coordinated and raised funds our Urban Soccer Park and playground renovation.

The Completely Kids Program provides after-school care, academic support, and family resources. Check out all the new opportunities for families too at their St. Mary's location. https://www.completelykids.org/

OSF Kids Club offers before school care. https://opsfkidsclub.org

Skutt High school supports Jackson during their Community Involvement Day.

Creighton University provides work study students to tutor students and other volunteering.

NCJW provides school supplies for our classrooms each year.

One World provides dental services.

Vision Collaborative provides vision screenings.

Children's Hospital provides the Vision Van.

Panera bread donates their day-old bakery items to our families.

Embrace Teachers provides a meal to our staff on two of the four conference nights.

The Rose Theater provides field trips or outreach programs for each grade and donates classes for qualifying families.

The Omaha Children's Museum provides a field trip, an outreach program and a family night for our PK-1 families. They also offer discounted family memberships for families who qualify.

Mentor Nebraska supports attendance through the Success Mentor program.

TeamMates helps recruit and match mentors.

Project Harmony's Connections program helps us connect families to community resources.

First Lutheran Church provides a safe space in case of evacuation, school supplies, holiday assistance, and weekly fresh fruit and vegetable boxes.

UNO Athletics provides a free sports event field trip for our intermediate students.

The Durham Museum provides free field trips.

Jackson hosts UNO and UNL practicum students.

We welcome more opportunities for our students and community partnerships. Jackson is fortunate to have many community partners to aid in student success!