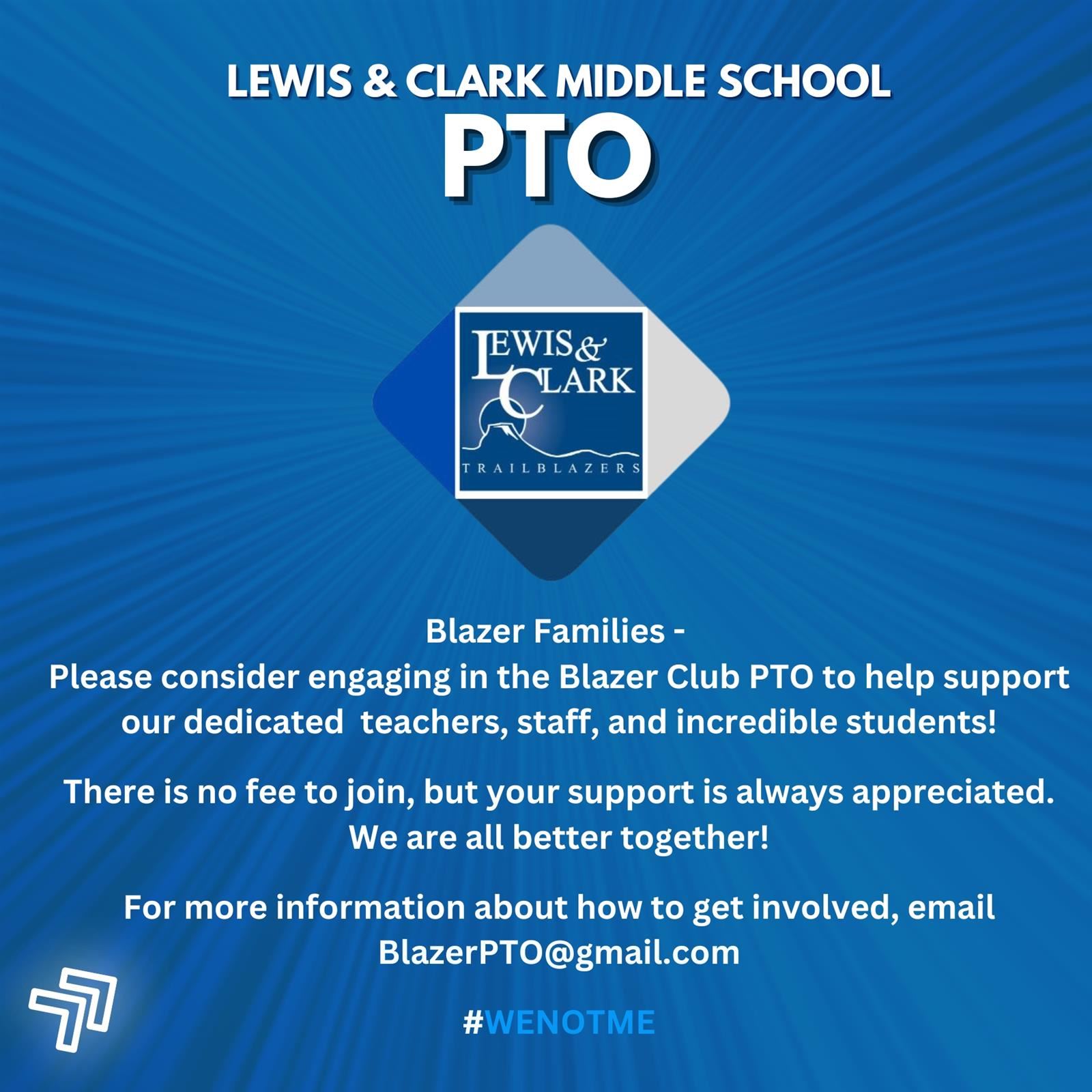 Lewis & Clark Blazer Club PTO
Lewis & Clark Blazer Club PTO

The Lewis & Clark Blazer Club PTO supports teachers and students by providing additional resources, activities, and fundraising.

How To Get Involved:

Join: Send an email to BlazerPTO@gmail.com and include the following:

Name(s) of parents or guardians joining PTO
Email address(es)
Committees you are interested in volunteering for (see below). Please include any/all you are interested in, along with if you would be willing to chair a committee or an event/program within a committee.

Parent Engagement & Communications

Teacher & Staff Support

Student Focused Initiatives

Fundraising Committee

Volunteer: We need your time and support to make things happen! Watch for emails with details to sign up to help with PTO programs throughout the year.

Donate: You can give to "Bucks for Blazers" through the OPS Schools Foundation – where ALL donated dollars go directly to support specific initiatives for Lewis & Clark. Click here to donate. Also, watch for emails on specific opportunities to donate items needed for specific programs or events.