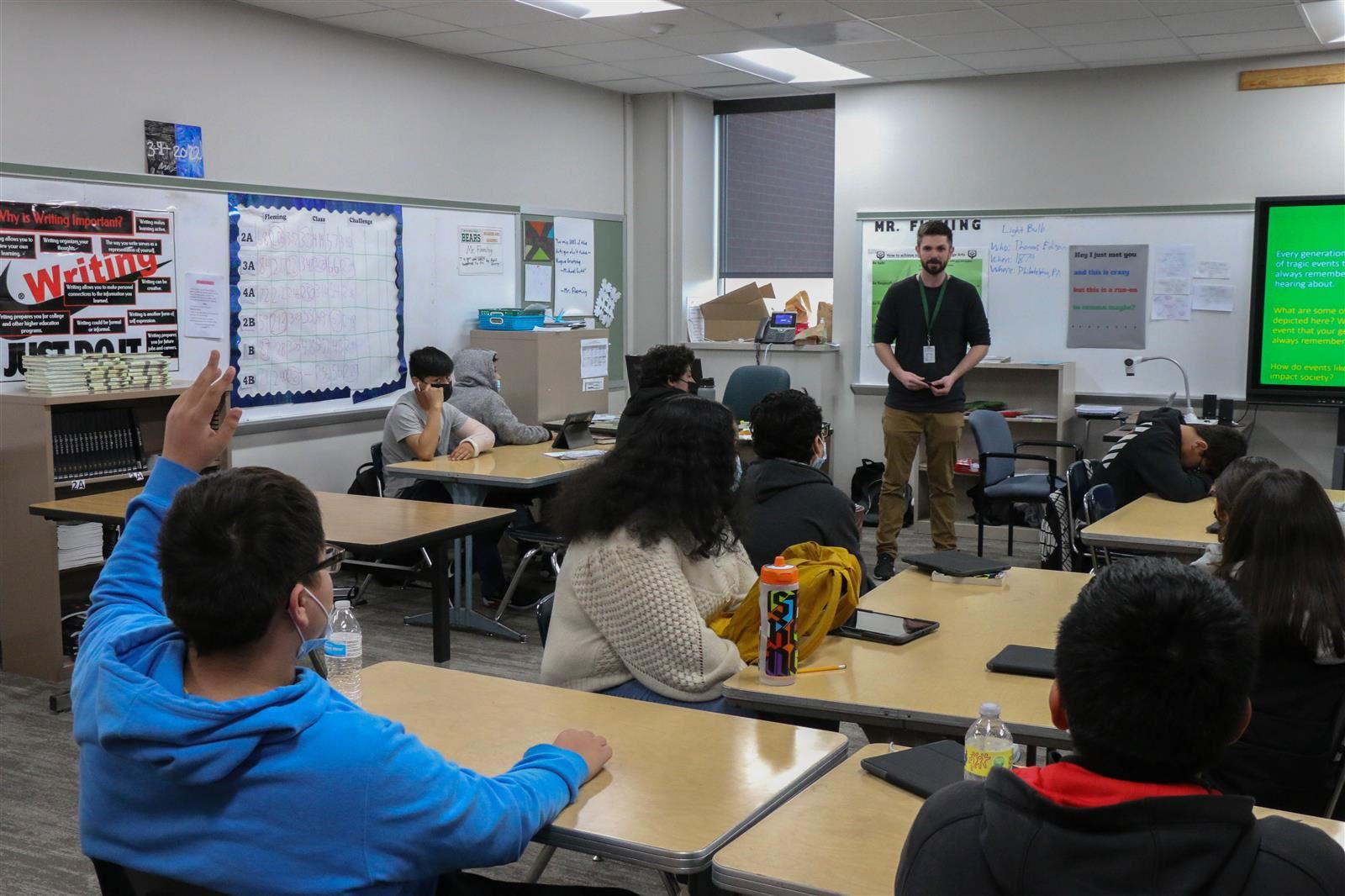 C.U.B.S. - BMS Advisory Program
Every student needs an adult who takes the time to talk with the student about academic matters, problems that relate to school, and the importance of performing well in middle school. At Bryan Middle School, every student will be assigned to an advisory group (CUBS) and have a coach/advisor.

The structure of CUBS will relate to character development and important life skills associated with The Seven Habits of Highly Effective Teens by Sean Covey. Weekly activities will include: Focused reading of The Seven Habits of Highly Effective Teens, journal/workbook writing, discussion and reflection, and student leadership experiences. Directed study and Newsbowl will also be incorporated weekly. The program will help students build character for positive behavior and reinforce social and emotional learning, as well as equip them with important life skills.

Middle School Planner

A planner will be provided for each student. Planners will be used to assist each student in setting personal goals, record achievement, managing time, recording class assignments, check-off completed assignments, as well as develop good character. Planners can be used for a pass for movement throughout the building during class time. Examples would be: calls to the office, counselor, library or nurse and retrieval of belongings from lockers. Planners are not to be folded, cut, rolled or torn apart. If a student loses his/her planner during the school year, a new one must be purchased within 3 school days at a cost of $5.00 at the school store, "Bear Necessities".

Bear Den

If students need additional help outside of the classroom or just extra time finishing assignments, they can sign up for the Bear Den that day after school. Teachers and counselors staff the room on Mondays, Tuesdays, Wednesdays, and Thursdays to offer help with homework. Students that are eligible for a bus can ride the late bus home.

Tutoring

The tutoring program is available for students who want year-long help improving skills to help them be more successful in the classroom. They also work on finishing assignments, improving grades, and achieving higher scores on standardized tests. Tutoring meets on Tuesdays, Wednesdays, and Thursdays each week after school. Students that are eligible for a bus can ride the late bus home. Contact Mrs. Raszler by phone at (531) 299-2300 or by email at Lisa.Raszler@ops.org or CLICK HERE for more information.