Return to Headlines
Strive for 95: Five Tips to Improve Attendance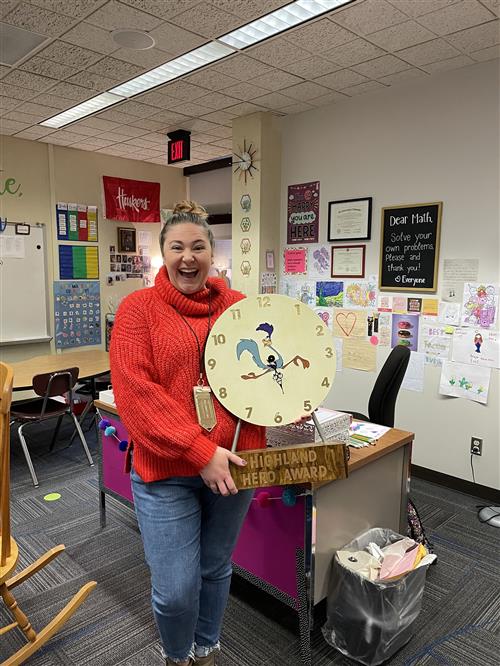 Daily attendance is essential to academic success, as well as social and emotional well-being. Regular attendance and participation at school are the foundation for successful graduation from high school. See some of our favorite tips to help students improve their daily attendance:
1. Create a routine.
Consistent wake up and bedtime hours help students maintain a routine. For more success in building new habits, stack them with habits they already have created. For example, as they are putting on pajamas for bed, lay out what they plan to wear the next day. Having backpacks and school materials ready the night before helps the morning routine move smoothly.
2. Help your student find interests in school.
Exciting and engaging elective courses, clubs, athletics or after-school activities help motivate students to attend classes regularly. Activities may have additional attendance requirements that can limit participation after too many absences.
3. Take advantage of no-cost school meals.
Get out the door faster without worrying about eating breakfast or packing lunches. Take advantage of no-cost meals at school. All students attending Omaha Public Schools receive a no-cost breakfast and lunch.
4. Stay connected with your student's school.
Schools regularly share updates with families via email, text and phone. Ensure your contact information is up-to-date with your student's school so you receive important information including attendance notifications. Reach out to a school counselor or administrator if you have concerns about any reason your student may be reluctant to attend school.
5. Offer rewards and incentives.
Help your student set a reasonable attendance goal and provide a fun reward for achievement. Goals can be as simple as arriving on time every day for a week or trying for an unbroken streak of attendance of 10, 20 or 40 days. Making sure the goal is attainable improves the chance of success.
Remember, consistent attendance not only sets a student up for success in the classroom but in college, career and life. At Omaha Public Schools we encourage all students to Strive for 95 – achieving a 95% attendance rate. With support from staff, families and our community, our students can reach this goal.
Photo: Highland Elementary classrooms can earn the HERO trophy for high attendance. Mrs. Gouker's fourth grade class won the trophy for 98.6% attendance for the week in April 2023.