Program Director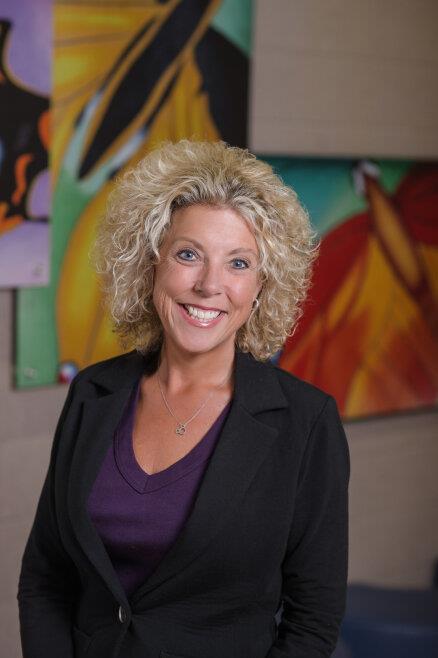 Phone: 531-299-8655
Email:
Degrees and Certifications:
Ms.

Michaela Jackson

I am excited about returning to the Alternative Education Team as the Program Director for the 21-22 school year. This is my 25rd year as an educator in the Omaha Public Schools. I have served in many roles including, Assistant Principal at Beveridge Magnet School, Dean of Students at Blackburn, and Special Education teacher at multiple locations in the district. I earned my MS in Educational Administration from UNO and my BS from College of St. Mary. I am an Omaha area native. I have four children and three grandchildren. My passion is to advocate, provide and invest in the lives of young people to help them to achieve their goals.
Assistant Program Director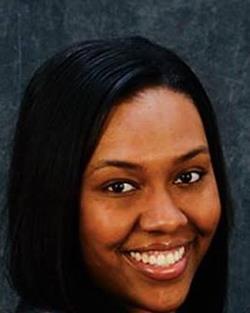 Phone: 531-299-6239
Email:
Degrees and Certifications:
Bachelor of Science, Human Services College of St. Mary, 1996 Bachelor of Science, Middle Grades ELA and Social Sciences, College of St Mary, 2001 Master of Science, Administration and Supervision, UNO 2010
Ms.

Shawna Tate

Hello! My name is Shawna Tate, and I am in my second year as a Dean of Students at Blackburn Alternative. Prior to this role, I served as a Resource Specialist for Gateway to College and before that, a science teacher for 10 years at Westside Middle School. I am interested in the power of connection and the impact it can have on life. My goal in my current position is to work collaboratively to provide a unique and individualized learning experience that fosters academic growth and lifelong learning while working towards our ultimate goal, Operation Graduation. One thing that I love about OPS is the diversity and strong community partnerships. I am excited to be on this journey and absolutely love what I do! #OPSPROUD

"Every child deserves a champion- an adult who will never give up on them, who understands the power of connection, and insists that they become the best that they can possibly be."

-Rita Pearson
Dean of Students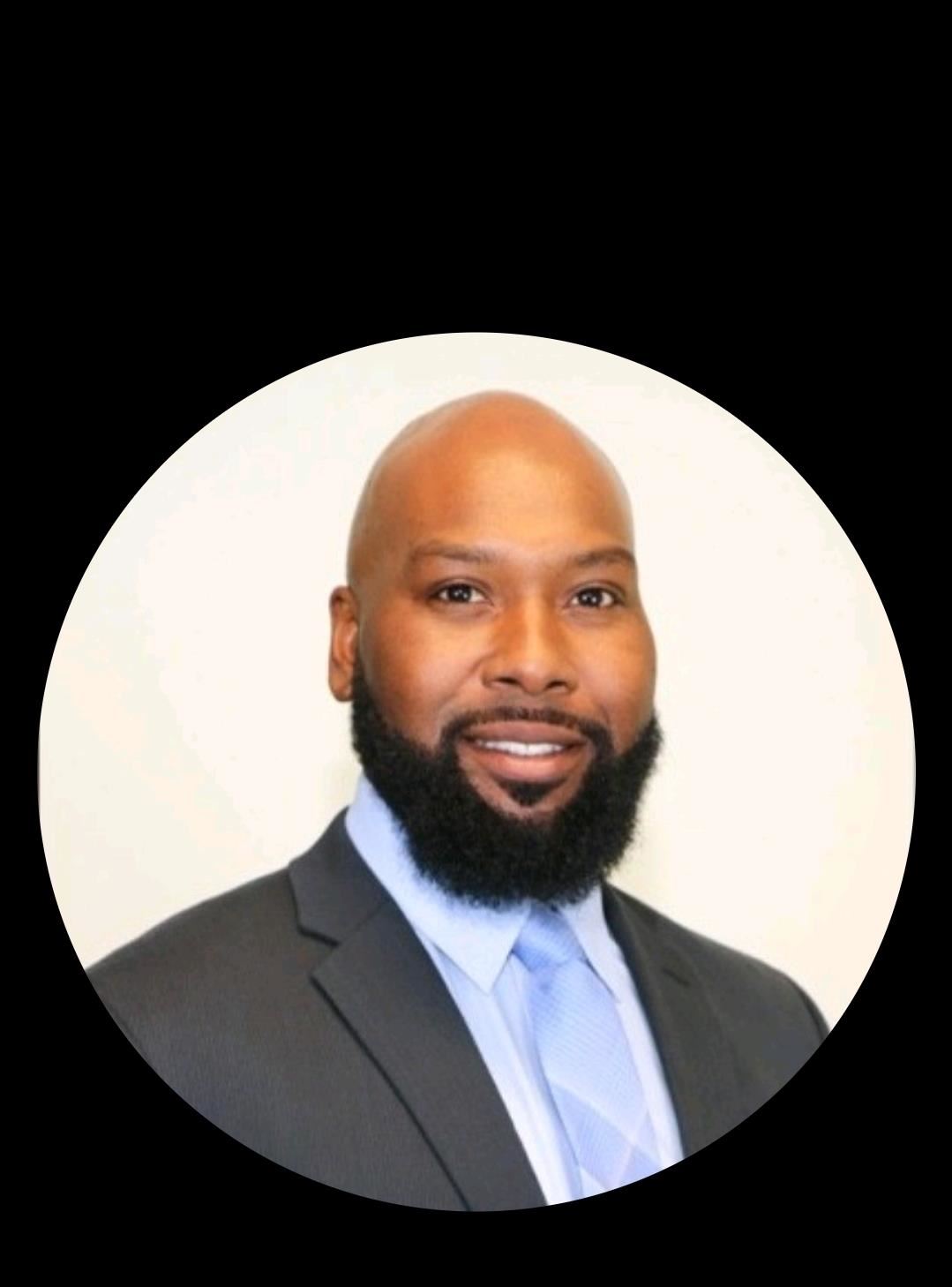 Phone: 531-299-5551
Email:
Degrees and Certifications:
AA-Liberal Arts and Science 2004 BA- Secondary Education 2006 MA- Secondary Education 2009 MS Educational Leadership and Administration 2012
Dean of Students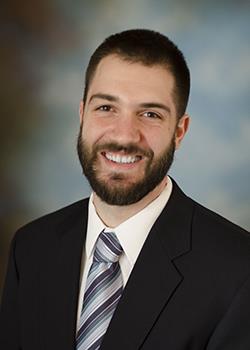 Phone: 531-299-7454
Email:
Degrees and Certifications:
Bachelor of arts Criminal Justice Business and Spanish Minors May 2010 Teaching certification special education k-12 2016 Master's in educational administration 2020
Mr.

Jerry Saab

I have been working for Omaha Public Schools for 8 years. I was a teacher at ILP for 7 years, and this is my first year working as a Dean at Blackburn. I am from Omaha and attended Ralston High School. My wife and I have four children and we love to cook and be with our families.

Treat every day like a new day.
Dean of Students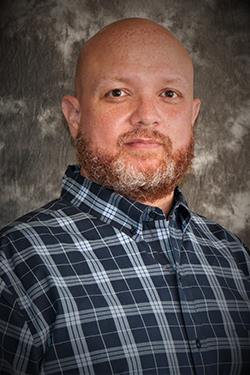 Phone: 531-299-5378
Email:
Degrees and Certifications:
BA - Journalism (UNO - 2004) MA - Secondary Education (Creighton - 2005)
Mr.

Paul Franklin

I have served students in public and private schools for 16 years, and moved to Omaha Public schools on a permanent basis in 2016. I have also volunteered, worked, and taken part in several extra-curricular programs that have provided opportunities for growth to students of all ages in the Omaha metro area.

"Education is the passport to the future, for tomorrow belongs to those who prepare for it today." - Malcolm X
Counselor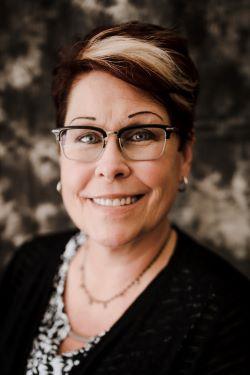 Phone: 531-299-6244
Email:
Degrees and Certifications:
Dr.

Suzi Busby

Dr. Suzi Yokley-Busby is in her 8th year back at Blackburn as the School Counselor. Previously she worked at Blackburn as a Transition Administrator, as well as a district Safe, Secure, & Disciplined Facilitator. Dr. Yokley-Busby has worked in public education for nearly 35 years, and for many of those years, she has also worked in the community, collaborating with juvenile justice programs.

Dr. Yokley-Busby received her Doctorate of Educational Administration and Leadership, her Masters Arts in Community Counseling, as well as her Endorsement in Professional School Counseling and her Superintendent Certificate from the University of Nebraska Omaha. Her Bachelors of Science is from Nebraska Wesleyan University.

She is married to Miles, and is the proud mom of Walton and Brooklyn Busby. She serves on numerous boards in her community and loves her job at Blackburn Alternative!
Social Worker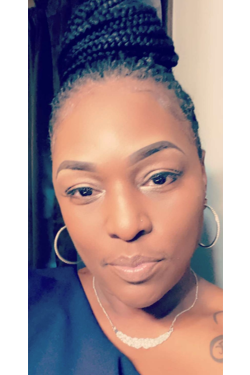 Phone: 531-299-6217
Email:
Degrees and Certifications:
Bachelor of Science in Human Resources and Family Science (Minor in Sociology) May 1995 Masters of Science in Community Counseling Student Affairs in Higher Education August 2002 Masters in Social Work , in progress
Ms.

Lakeisha Bonam

Born and raised in Omaha, NE, Lakeisha Bonam is a product of Omaha Public Schools. Proudly graduating from Omaha Northwest in 1990 and later furthering her education in her hometown. Graduating from the University of Nebraska-Lincoln in 1995 and University of Nebraska Omaha in 2002.

Lakeisha Jokes by saying she is the "Gladiator of Education", working with children helping to serve one baby at a time. Lakeisha served in the nonprofit arena for over 20 years. She worked as a Case Manager and Intake Supervisor with the State of Nebraska Child Protective Services prior to coming to Omaha Public Schools in 2005. She currently serves as the School Social Worker and according to her, is right where she is supposed to be!!

In addition to being very active in her community, Lakeisha works tirelessly to empower youth and help them become the best versions of themselves.
Teacher Leader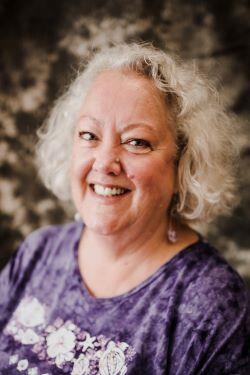 Phone: 531-299-6241
Email:
Degrees and Certifications:
Ms.

Cathy Nelson

I serve as the Teacher Leader and Service Learning Coordinator for Blackburn, where I am in my 19th year. In my service-learning role, I have the privilege of working with teachers, community members, and our students to plan and implement projects that meet a need in the community and bring the curriculum content standards to life. We partner with university professors and their students as often as possible to introduce the college experience to our students and foster growth for all involved. Everyone experiences the power of "one" and the importance of being a change agent.

As a Teacher Leader, I have the opportunity to do instructional coaching with staff, curriculum development, interventions with students, student assistance team meetings, facilitation with mentors, professional development, dual enrollment coordination, and MTSSB teaming. I have worn many hats at Blackburn which has resulted in a rich and positive experience that my formal education could never replace.

My formal educational background lies in Elementary Education, Special Education, Reading, and Human Development & the Family. Before coming to Blackburn, I had experiences as an elementary teacher, group home house parent, brain trauma behavior specialist, runaway and homeless youth shelter supervisor, and national education consultant. Currently, I also serve as a training coordinator and facilitator for the Minnesota Humanities workshop, Increase Student Engagement through Absent Narratives.