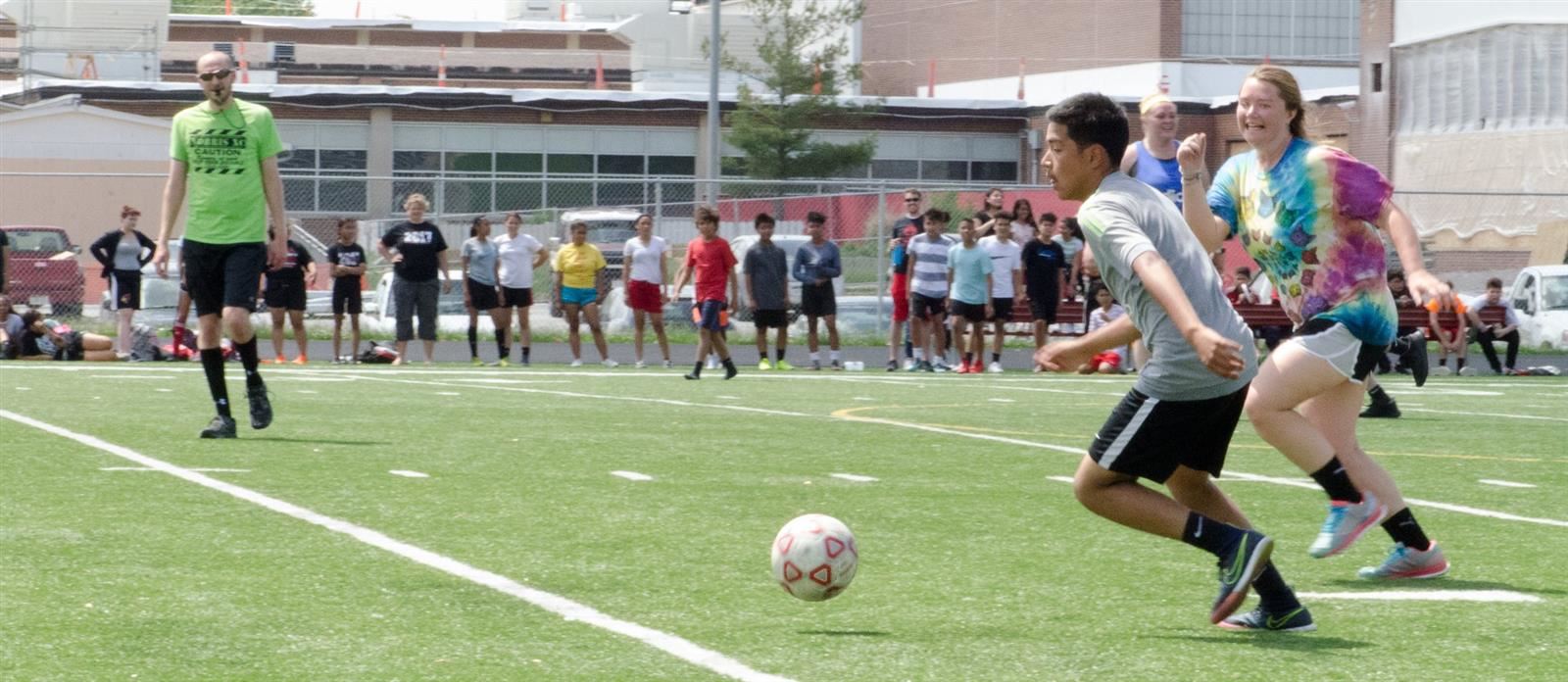 About Norris Middle
Welcome to Norris Middle School where academic excellence and high expectations are the standards. Our mission is to provide a safe, caring, and diverse school environment that maintains high expectations, academic excellence, and respect for all. Our motto is, "Success, achievement, respect…It's a Redbird thing!"

At Norris Middle School, we embrace middle school best practices and teaming. All students are placed on an interdisciplinary team which includes core academic classes such as reading, language arts, social studies, mathematics, science, special education teachers and the curriculum is aligned with the academic standards of the Omaha Public Schools and the state of Nebraska. Additionally, Norris Middle School has implemented a school-wide behavior management system which seeks to build relationship and personal management strategies for students while providing an extensive tiered behavior response system to address areas of need.

In addition to core classes, students are scheduled into a cooperative arts rotation which includes, classes in art, vocal and instrumental music, computer applications, physical education, technology and living, human growth and development, and world languages. Students may have the option to take elective classes depending on their interest and academic achievement. In addition, Norris Middle School is part of the "International Spanish Academies," offering dual language course offerings and programming for our students. Our focus is to prepare students to be successful in meeting the demands of high school and post-secondary education.

Norris Middle School provides academic support through Gifted and Talented programs and programs that support students with special needs. We also provide additional academic support for students during Redbird Block (homeroom) where teachers periodically offer tutorial support for students. Students may also participate in the Redbird After School Academy (RASA), which is a free after school program coordinated by Completely KIDS that enhances the students' learning beyond school time.

Students will also have the opportunity to participate in a variety of extra-curricular programs and activities. Basketball, volleyball, performance choirs, drama, band, drum line, soccer, art, yearbook, wrestling, and Academic Pentathlon are just a few sports, clubs and academic activities available for student consideration. We are proud of all our extra-curricular offerings.

We are proud to encourage and support positive and proactive involvement by parents and families in their student's school experience. Parents can become involved with our Norris Parent Group, which meets quarterly.

Norris Middle School completed its extensive building renovation in October of 2018. Our updated spaces include new and updated classrooms, two additions, updated HVAC and wireless connections, and updated security infrastructure. We are so proud of our new space! Norris was also the recipient of the Verizon Innovative Learning Schools grant through Digital Promise and has participated in a 1:1 iPad initiative for staff and students for three years! We are continuing this partnership as an extension of the grant.

It is our privilege to serve the students and families of Norris Middle School. Together we can ensure that every student achieves academic excellence!