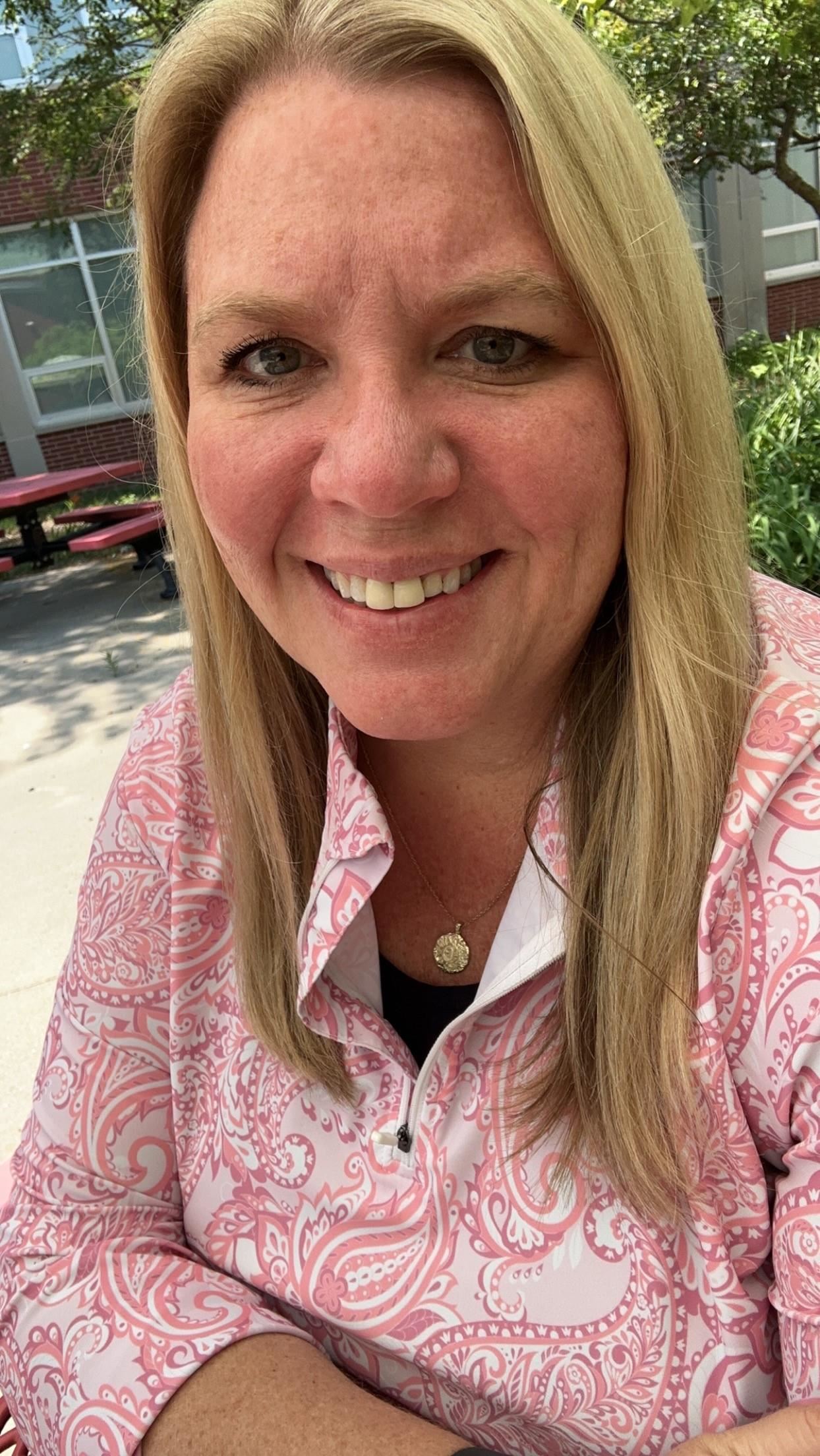 Phone: 531-299-2380
Email:
Degrees and Certifications:
Ms.

Jane Laughlin
PRINCIPAL
My name is Jane Laughlin and I am the proud principal of King Science & Technology Magnet. I started my career with the Omaha Public Schools in 2000 and my role at KSTM in 2021. I love being a principal at King Science &Technology Middle and look forward to seeing the school grow every year! I am very passionate about education and making sure all students have a safe and enriching learning environment and experience. Just a little background about me: I started teaching in the Fall of 2000 as an 8th grade Language Arts teacher until 2009 when I transitioned into a facilitator role. In 2010, I transitioned to a high school leadership position as a curriculum specialist. In 2014, I was part of the leadership team for Benson High School's Freshman Academy. In 2020, Benson High School received National recognition as a Model Status Freshman Academy. I earned my Bachelor of Science in Education from the University of Nebraska-Lincoln and my Master of Science in Education Administration from the University of Nebraska-Omaha.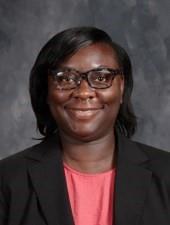 Phone: 531-299-4016
Email:
Degrees and Certifications:
Ms.

LaDeidre E Jackson

ASSISTANT PRINCIPAL / DATA PROCESSOR
Greetings KSTM families and staff!
LaDeidre Jackson is a true Southern girl at heart, graduating from Mississippi Valley State University and the University of Mississippi. She has been with the Omaha Public Schools since 2006. Prior to moving to administration, LaDeidre had the privilege to serve as a science teacher at Parrish and Blackburn Alternative Programs. She has also served as a Curriculum Specialist at North High School. She loves to learn and grow! She currently holds master's degrees in Curriculum and Instruction and Educational Administration. She is currently working on her Doctorate degree in Educational Leadership from the University of Nebraska-Omaha.
LaDeidre is excited to work with teachers, families, and students to ensure students reach their highest potential! Her motto is "It takes a village". In her spare time, LaDeidre loves to travel, cook, and craft. She is the proud mother of daughter.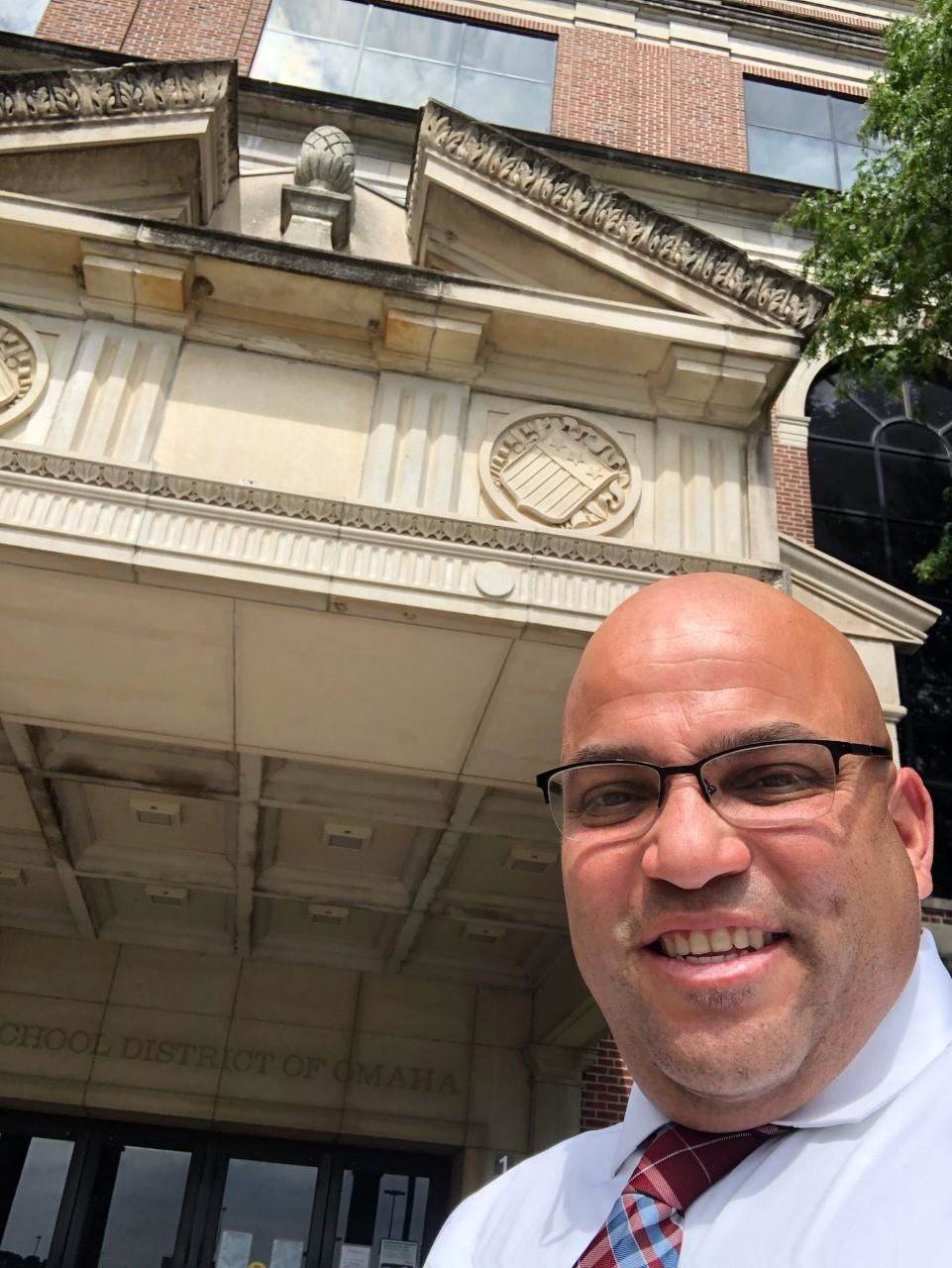 Phone: 531-299-8571
Email:
Degrees and Certifications:
Mr.

Odell Santos
ASSISTANT PRINCIPAL / ATHELTIC DIRECTOR
Mr. Santos began his career after the completion of his bachelor's degree at Wayne State as the interim director of the Multicultural Center and distance learning Spanish teacher. With his commitment to being a lifelong learner he pursued double masters degrees in Sports Administration ('02) and Secondary Administration ('05) with Wayne State College.
Upon completion of his masters programs Mr. Santos and his wife moved to California. His experience at Steve Garvey Jr High, within the Lindsay Unified School District, ignited a passion to engage in the education of Middle School students. After several years in California, Odell and Sarah knew Nebraska was where they wanted to raise their 2 children. Upon returning to Nebraska, Mr. Santos embraced his passion for all students and has held positions as an assistant principal activities director, principal and most recently Dean of Students at Monroe MS since 2020. It's these experiences along with his work ethic and being bilingual that have developed many of his beliefs and values and have further reinforced his desire to be part of the Middle School team at KSTM.
Mr. Santos: "I'm excited about being the Activities Director at KSTM for many reasons. The two main reasons are having the opportunity to be a part of a quality middle school team of Administrators and Staff and being able to continue to empower and motivate students every day. I am looking forward to working collaboratively in the pursuit of achieving goals with the highest quality for the Wildcats. I also know that success is established through commitment to student excellence and building positive relationships is critical. I'm excited to be part of KSTM team.
Go Wildcats!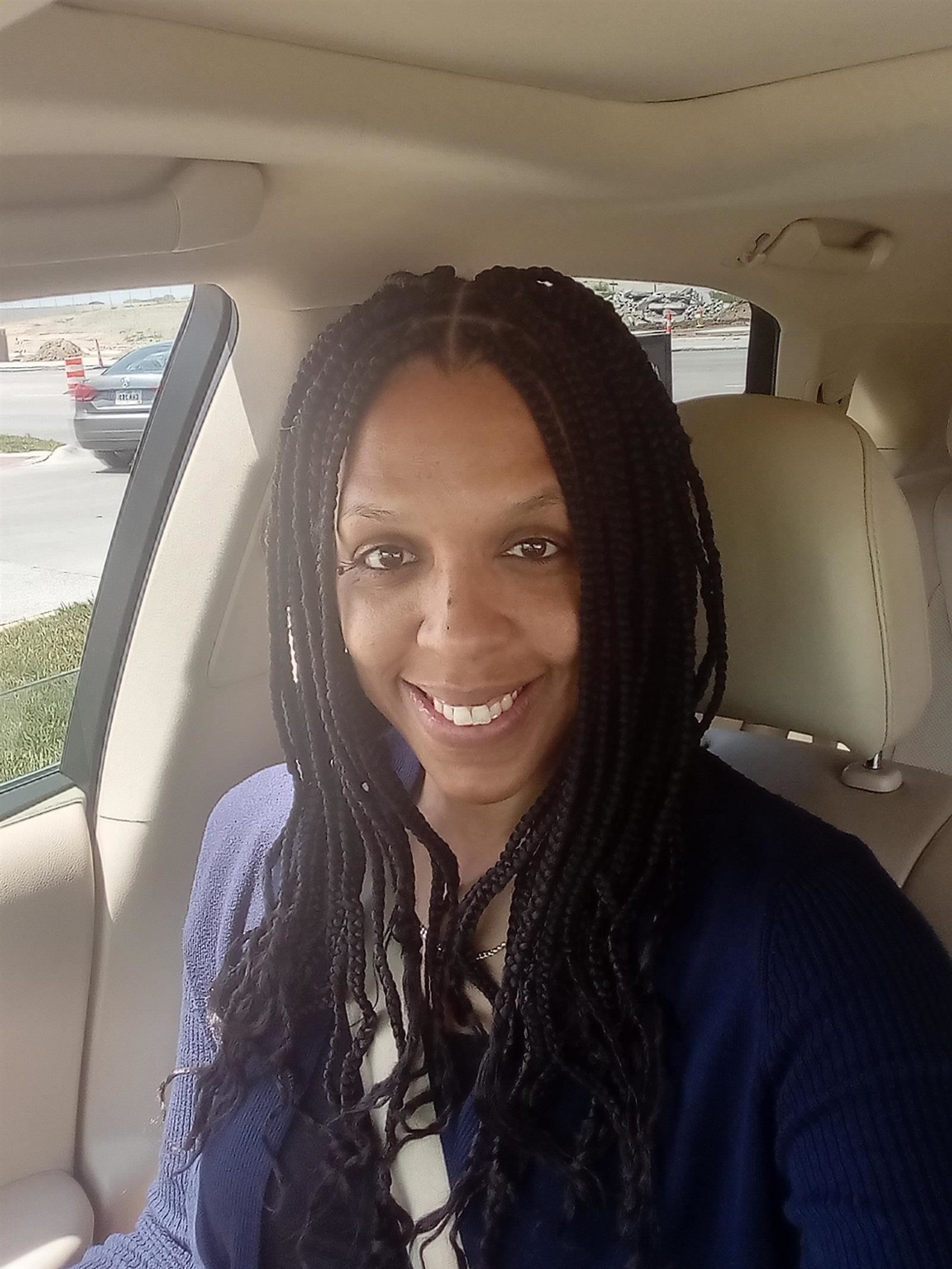 Phone: 531-299-7030
Email:
Degrees and Certifications:
Ms.

Nicole Benson
DEAN OF STUDENTS
Nicole started her teacher career at Nathan Hale Middle School in 2012 teaching 8th grade Social Studies. Before that she was a paraprofessional and had a career in Social Work. Over the course of her career as an educator, she has taught 6-8 grade Leadership and Service Learning, 8th grade Social Justice, and 7th grade Social Studies. She also coached basketball, track & field, and was a huge advocate for academic improvement and behavioral modification skills.
Nicole holds Master degrees in Curriculum and Instruction from Midland University and Educational Administration from University of Nebraska at Omaha. She has been a part of curriculum writing for 8th grade Social Studies since 2020 as well as been part of several committees while at Nathan Hale.
"I'm excited to be part of the Wildcat family and believe that honoring and helping others is contagious".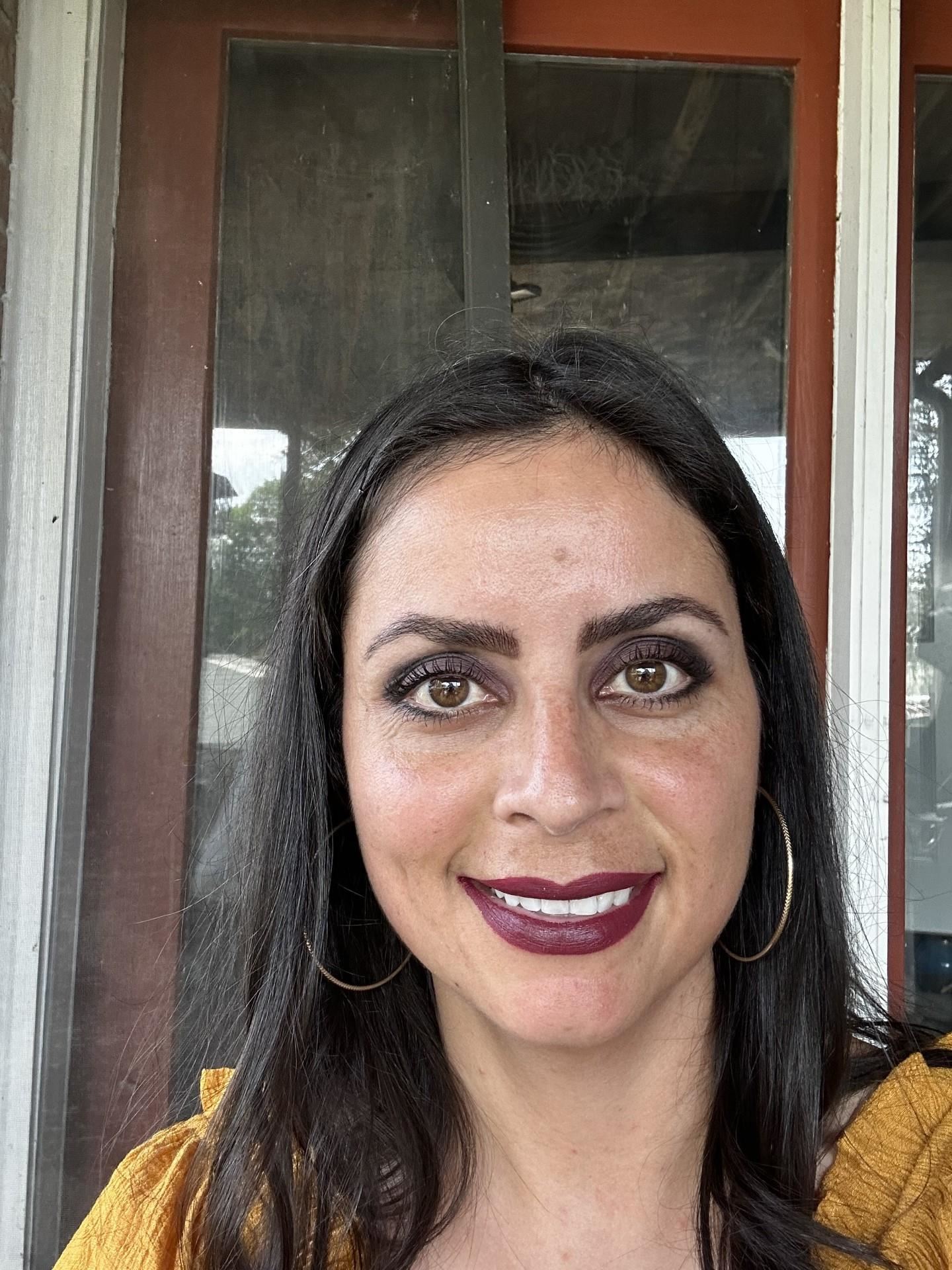 Phone: 531-299-9049
Email:
Degrees and Certifications:
Ms.

Roxanna Silva
DEAN OF STUDENTS
Roxana Silva is a lifelong learner at heart! She enjoys reading, playing soccer and spending time with her family; traveling whenever possible.
Ms. Silva has 14 years of experience in OPS as a BD Paraprofessional (3 years), Bilingual Liaison (1 year) and a 4th and 5th grade teacher in the Dual Language Program (10 years). She received her Bachelor of Science in Education and her Master of Science in Education with a Concentration in Bilingual Education from UNO where she is currently in the Educational Leadership Doctoral program.
"I

am very excited to join the awesome KSTM team!"