PRINCIPAL'S GREETING
Phone: 531/299-2420
Email:
Degrees and Certifications:
Angelique Barone

I would like to welcome each of you to a new school year! I am honored, humbled and excited to serve R.M. Marrs Magnet Center and the South Omaha Community as the principal.

I grew up in Moorhead, Minnesota, a border city to Fargo, North Dakota (You Betcha!). I have three children of my own who are my greatest blessings. My oldest daughter, Greta, graduated from the University of Missouri and lives and works in Chicago. My middle daughter, Ava, graduated from UNO and lives and works here in Omaha and my youngest, Thomas, is a junior at UNO majoring in Construction Management. I also have a dog named Oscar who is a Boston Terrier. When I have spare time I love to read, go to the lakes, watch all types of sports, exercise and spend as much time as I can with my family and friends.

From a very young age I knew I wanted to work with children, so becoming a teacher and then principal was a natural fit. My core beliefs center around knowing that all children can be successful given the right support. I believe relationships are the core of everything we do as educators and that "no one cares how much you know until they know how much you care." Our students can accomplish whatever they set their minds to and I look forward to working with all of you to help our children learn and grow in a supportive and caring environment.

The kindness and support that everyone here at Marrs and throughout the entire OPS and South Omaha Community has shown is overwhelming. I know Marrs is a very special place and I am so excited to be able to work with this amazing school community and the families we serve. I am here to support all of the students, families and the community, so please do not hesitate to reach out if you have any questions, concerns, compliments or if just want to visit.
Assistant Principal/Data Processor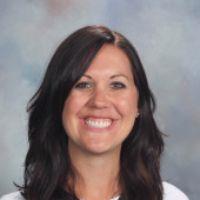 Phone: 531-299-8806
Email:
Degrees and Certifications:
Mrs.

Heidi Malowski

My name is Heidi Malowski, and I am the Assistant Principal/Data Processor at RM Marrs Magnet Center. I have had the pleasure of working at RM Marrs Magnet Center as a teacher, Dean of Students, and now as an assistant principal.

If you have questions or need assistance, please contact me any time.
ASSISTANT PRINCIPAL
Phone: 531-299-8799
Email:
Degrees and Certifications:
Ms.

Tracy Mitchell

My name is Tracy Mitchell, and I am an Assistant Principal and Athletic Director here at R.M. Marrs Magnet Center.
ASSISTANT PRINCIPAL/ATHLETIC DIRECTOR
Phone: 531-299-8761
Email:
Degrees and Certifications:
Mr.

Joel Wisdom

"Teacher students to take responsibility by giving them responsibility." - Dr. R.M. Marrs