Buffett Gear Sold at the Buffett Bobcat Store

- Crewneck T-shirts $15

- Youth Crewneck Sweatshirts $20

- Adult Hoodies $25

- We do have clearance items available as well. Contact the school for more information.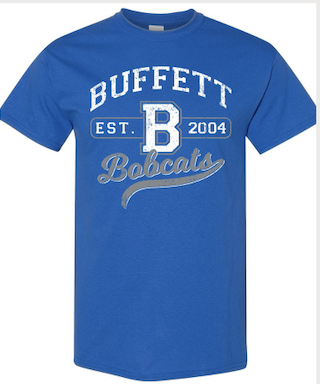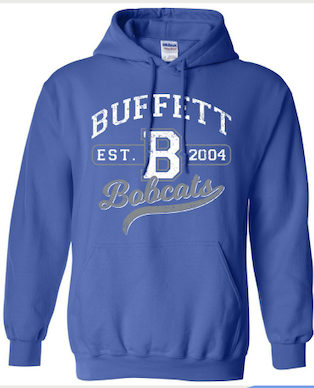 Contact the school by calling (531)299-2320 if you have any questions about ordering Buffett gear.