Principal's Greeting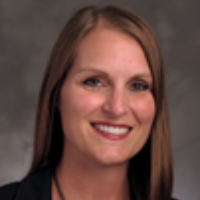 Phone: 531-299-9681
Email:
Degrees and Certifications:
Dr.

Tyree Sejkora

Welcome to the 2020-2021 school year!

It is an honor and a privilege to be starting my second year as the principal of Lewis & Clark Middle School.

This school year will be a great opportunity for the Lewis & Clark staff and students to live up to our namesake as the Trailblazers. The 20-21 school year will be an adventure that we will all endure together with the new format of learning. We will hold true to the Tradition of Excellence at Lewis & Clark and the commitment to ensure that everyone is treated with respect. We promise to provide a positive and caring school experience so that students feel known, loved, and inspired.

You may have already noticed the new addition being built on the Southwest corner of the building. It is scheduled to be completed by the end of the 2021 summer. The new addition will include 13 classrooms, a nurse's office, the main office, and the new front entrance. Next will be the completion of the remodel of the old main office and nurse's office into two new classrooms.

With the uniqueness that this year holds, I am confident that Lewis & Clark staff and students will portray the global citizenship portrayed through the International Baccalaureate Middle Years Program. The Lewis & Clark staff will work hard to provide rigorous, multidisciplinary instruction contributing to the larger community. Staff will strive to establish life-long learners who are productive citizens and will develop intercultural understanding and respect.

Education is a joint venture between school and home. Parents are a vital part of the Lewis & Clark community. I look forward to working with you and developing a relationship that will assist in the growth of your children. I encourage any questions, comments, or concerns that may arise throughout the year. Please feel free to visit Lewis & Clark, contact your child's teacher, our office, and me. I hope that every child has a rewarding, positive, and successful experience at Lewis & Clark.